Luxury perfumes have been a staple of femininity for centuries given that they contain natural notes and last longer.  The scents have the ability to evoke memories, emotions and have the power to define a woman's personality.  
Finding your unique perfume can be very tedious as a result of having too many options in fanciful packaging that can go with particular moods and events to choose from. But before you get your WOW perfume moment, you'll surely perceive a cocktail of average scents like most of us have. 
However, picking your go-to perfume doesn't have to be a major problem because there are quick tips to identify the fragrance that best suits your requirements and we'll be touching on that at the end of this article
From floral to woody, fresh to musky, there is a scent for every type of woman. So whether you're looking for a special occasion perfume or an everyday fragrance – our top 10 list of luxury feminine perfumes are sure to leave a lasting impression.
Chanel No. 5 by COCO CHANEL
The introduction of Chanel No. 5 in 1921 sent shockwaves through the perfume industry. It all began when Ernest Beaux, a French perfumer born in Russia, met with Gabrielle "Coco" Chanel in Cannes the previous year. Chanel chose the sixth invention from an exclusive list of fragrances that Beaux had shared with her.
After beginning as an ultra-exclusive Christmas gift for 100 of Chanel's top customers, the fragrance went on to become the most well-known fragrance in the world. Despite the fact that it was created over a century ago, Beaux's blend of rose, jasmine, and synthetic aldehydes is still recognizable.
VOCE VIVA INTENSA BY VALENTINO
Valentino's lively floral Voce Viva Intensa featured Lady Gaga as its muse and advertising face. It's a floral amber scent for women featuring Mandarin Orange and Bergamot, along with Blossom Jasmine Sambac, Bourbon Vanilla, and Moss. This new Intensa version of the perfume, which ups the intensity and loudness, amplifies the captivating experience created by this unexpected mix.
Frederic Malle Portrait of a Lady By Dominique Ropion
The earthy notes of patchouli, sandalwood, and frankincense are complemented with Turkish rose in the Frederic Malle Portrait of a Lady by Dominique Ropion. This perfume is further enhanced by a dash of blackcurrant and raspberry for a zing feeling on a typical romantic date night.
A Chant for the Nymph Frangipani By Gucci
The Gucci Chant fragrance is inspired by the scent emitted by the frangipani plant on warm nights. With it's intoxicating ylang-ylang and sensual tiare flower, the Nymph captivates you while inviting others (around you) with its alluring fragrance and mesmerizing scent.
Libre By Yves Saint Laurent
One of those smells with a lasting appeal is YSL Libre, making it a wise addition to any fragrance collection. In order to give the fougère fragrance family a contemporary, feminine twist, master perfumers Anne Flipo and Carlos Benam created Libre, which was first introduced in 2019. This was accomplished by adding French lavender with orange blossom and musk accord notes to create a fragrance for individuals who enjoy the unexpected.
Perfums de Marly Safanad Eau de Parfum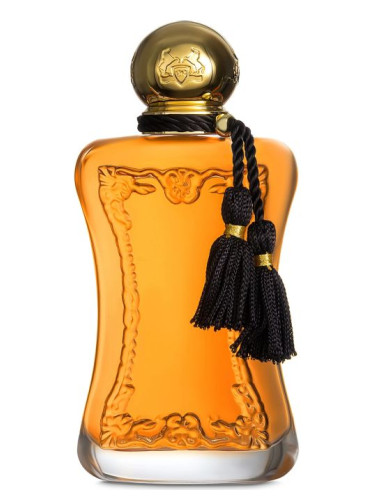 Designed by perfumer Fabrice Pellegrin, Safanad Eau de Parfum offers an elegant feminine fruity-floral scent. Safanad has the golden juice to match its luscious fragrance, which is reminiscent of nectar.
If you're looking for a milestone fragrance for the big occasion, look no farther than Tom Ford's Lost Cherry. Lost  Cherry is a perfume worth every expense because it is strong, musky, and oh-so mysterious. After all, it has a liqueur-like aroma that isn't overly sweet or repulsive thanks to the combination of black cherry, tonka bean, and almond overtones. Additionally, this bottle will undoubtedly be the center of attention on your perfume tray if you're looking for vanity candy.
Ariana Grande Cloud By Ariana Grande
Thanks to a combination of clean, sweet, and sensual elements, celebrity perfume Ariana Grande Cloud is appropriate for everyday usage and comes with a variety of smell preferences. Lavender, pear, and bergamot are prominent at the top, which then fades into a finish of coconut, praline, and musk.
Good Girl By Carolina Herrera
Aside from the scent, we love the Good girl high heel shape, we doubt anyone will ever want to toss this bottle after emptying the content, cos we couldn't.
The Carolina Good Girl offers a blend of tuberose, jasmine, and tonka bean that gives it an alluring scent that is absolutely feminine and sensual. Good Girl is a flowery cologne that commands attention wherever you go.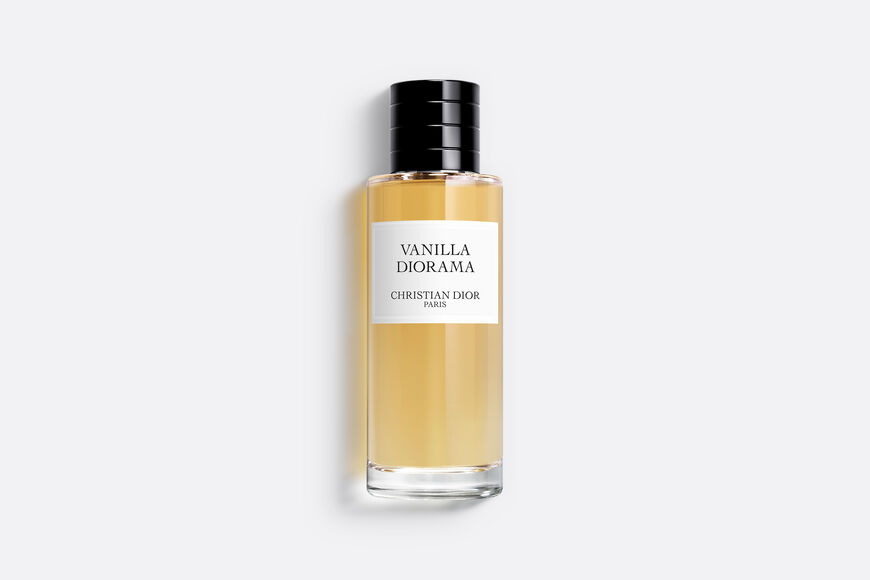 The fragrance of Vanilla Diorama by Dior embodies the opulence, warmth, and roundness of Madagascar vanilla. It is a representation of the ideal Vanilla. Fresh lemony notes contrast with the warm, powerful trail's accents of rum and patchouli, which are emphasized by a richer cocoa note.
With the Free 00 Vyrao Eau de Parfum fresh Sicilian lemon, mandarin, and tranquil orange flower are combined in layers with sensuous Egyptian jasmine and vanilla, calming sandalwood, and waterlily for courage. Vyrao fragrance is made from plant and flower medicines to make you feel lively and unrestrained throughout the day.
How To Identify Your Ideal Perfume Scent
Like we promised at the beginning of this article, here are a few guidelines to follow to determine the scent that is right for you.
Consider your personal preferences
Think about the types of fragrances that you like and what kind of mood or feeling you want the scent to evoke.
Experiment with different scent families
Fragrances are often classified into families such as floral, oriental, citrus, and so on. Try out different types to see which family you prefer.
Try before you buy
Most perfume stores allow you to test perfumes before purchasing. Apply a small amount on your skin and wait for a few minutes to see how the scent develops.
Pay attention to the notes
Perfumes have different notes, such as; top, middle, and base notes that can affect how the scent is perceived over time. Look for perfumes with notes that you like.
Trust your instincts
The fragrance that you choose should make you feel confident and comfortable. If a scent speaks to you, trust your instincts and go for it.
Finally, remember that  everyone's body chemistry is unique, and what smells good on one person may not smell good on another. So, be patient and try out different scents to find your ideal fragrance today.