Tanning or Bronzing serums as they are also known are lightweight liquid bronzers designed specifically for the face. The serums work in nourishing the facial complexion by giving the face a natural-looking bronzed glow.
Tanning serums are formulated to be blended with moisturizers and can be used eithe ftr frequently to make the skin a little less pale or used every day to maintain a continuous tanned look.
The majority of the tanning serums are buildable and can be used to get a light golden finish or a subtle glow.
The best face tanning drops tend to moisturize and pamper the skin as they contain skin-friendly ingredients like glycerin, vitamin C, and hyaluronic acid.
In this post, we have curated for you some of the best skin tanning products in the market.
Sisley Paris Self Tanning Hydrating Facial Skin Care
Sisley Paris Self Tanning Hydrating Facial Skin Care instantly hydrates your facial skin to give it a brighter natural golden look.
This self tanning hydrating facial skin care product provides protection from the elements acting as an effective sunblock to limit the exposure of your skin to harmful UV rays.
Its main ingredients include Hibiscus flower extract which exfoliates the skin along with Alpine Rose and Sesame essential extracts, which give the skin a brilliant long-lasting tan.
Charlotte Tilbury Supermodel Body Highlighter
(Photo: MODEL APPLIED THE CHARLOTTE TILBURY SUPERMODEL BODY HIGHLIGHTER)

Charlotte Tilbury Supermodel Body Highlighter is both a hydrating and illuminating body formula. It moisturizes and illuminates the skin giving it a brighter healthy glow without the shimmers being overpowering.
The Supermodel Body Highlighter is formulated with Aloe vera extracts, Vitamins C and E, wild pansy extract, Rosehip oil, Hyaluronic acid and some other active ingredients.
James Read Click & Glow Body Tan Drops
You can easily turn your ordinary body lotion into a tanner by adding a few drops of James Read tan drops to it to get an instant stunning golden look. It is formulated with Vitamin E, Aloe vera, Goji Berry, and DHA to moisturize, protect the skin from damage and give you an illuminated glowing skin.
Tan-Luxe Super Glow Hyaluronic Tanning Serum
Tan-Luxe Super Glow Hyaluronic Self-Tan serum is a multipurpose tanning serum, formulated with hyaluronic acid, cocoa seeds and some superfood ingredients to deeply hydrate, nourish, defend against pollution, renew and rejuvenate the skin to make it visibly radiant.
The Super Glow by Tan-Luxe is also cruelty-free and 100% vegan.
Loving Tan 2 HR Express Mousse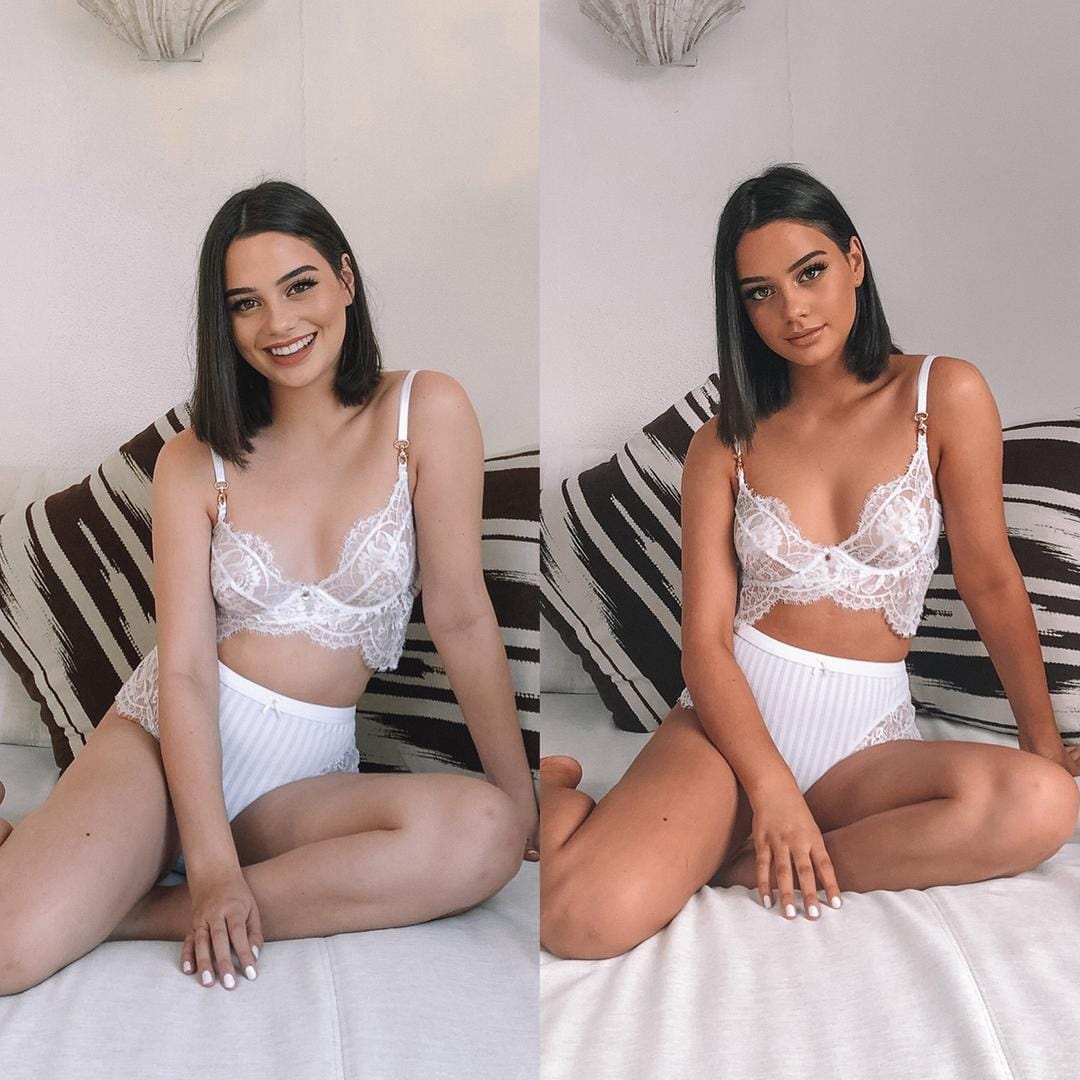 (Photo: BEFORE AND AFTER APPLYING LOVING TAN 2 HR EXPRESS MOUSSE)
This beauty-inspired formula gives you an instant color that gradually develops into a deeper, darker tan after only two hours of application. The Loving Tan 2 HR Express Mousse can easily be washed off after some hours of use. It dries quickly and also has a sweet aroma.
The main active ingredients of this tan are naturally derived DHA and Hydrating aloe vera base to nourish and give the skin a sweet bronzed look.
Get An Instant Glowing Tanned Look!
These products are also travel-friendly as they are lightweight and can easily be tucked into the smallest travel pack. 
They can be readily blended with a moisturizer, or oil and can also be applied alone for a more desired facial hue.
But no matter how you choose to use these tanning serums, remember that the more drops you apply, the darker your tan will be.
You might want to check out any of these self-tanning products for a beautiful, long-lasting instant glowing tanned look today.