When it comes to makeup, blush is a must-have accessory item for many women. It adds a pop of color to your cheeks, giving your face a healthy and radiant glow. While for years powder blush has been the go-to choice for many ladies, in more recent times, the popularity of liquid blush has been rising fast mainly because of its versatility, ease of application, and long-lasting wear. 
In this post, we highlight our choice of the best six liquid blushes available on the open market while also shining a spotlight as to why you should add them to your wish-list today.
The Nars Liquid Blush is a cult favorite for a reason. This highly pigmented liquid formula is easy to blend, giving you a natural-looking flush that lasts all day long. It comes in a range of shades, from subtle pink to deep berry, so you can find the perfect shade for your skin tone.
This lightweight formula is also infused with Monoi and Tamanu oils, leaving your skin feeling moisturized and looking stunningly radiant. You can take your pick of five buildable shades, namely; 
DOLCE VITA – This dusty rose shade offers you a smooth matte finish 

LUSTER – This is a golden apricot shade

ORGASM – Achieve a golden shimmer with this sheer peachy pink shade

SEX APPEAL – For a soft peach shade, the Sex Appeal is your best choice

TORRID – This is a warm coral shade with a bit of golden shimmer
Charlotte Tilbury Beauty Light Wand
If there is one blush we are given a choice to pick over any other liquid blush, it has to be the Charlotte Tilbury Beauty Light Wand which doubles as a blush and highlighter. The Beauty Light Wand can be used at any stage of make-up application as it does not wipe off an existing product on the face. 
What's more, this blush-highlighter is formulated with lustrous polymer, velvety silica and fast drying film former to give the face a soft, silky smooth feel.
The silky smooth textured Rodial Blush Drops seamlessly melts into the face giving it a natural looking flush while at the same time hydrating and nourishing the skin for a celestial dewy glow.
The Rodial Blush Drops liquid blush is a versatile, hydrating, buildable formula that gives you a smooth, seamless and textured  long lasting natural finish.
Surratt Beauty Artistique Liquid Blush
The Surrat Artistique Liquid Blush is available in four different shades, namely; 
Cantaloup – For a golden melon shade

Parfait – For a pinky coral shade

Barbe a Papa – For cool bright pink shade and

Classique – For a warm magenta shade
The Artistique Liquid Blush by Surrat Beauty comes with a lightweight creamy texture. This buildable liquid blush blends very well to deemphasize wrinkles and fine lines.
In addition, the Artistique Liquid Blush is an excellent choice for any one looking to achieve a highly aesthetic, radiantly beautiful glowy face.
We particularly love the emulsion feel of this liquid blush. The Chantecaille Cheek Gelée helps to deeply moisturize the skin – better than any other liquid blush we have tried (making it a very good option for dry skin) – while also giving the face a sweet flush and almost childlike freshness.
Another thing worth pointing out about the Cheek Gelée is that it is made from natural, skin-friendly ingredients and this product is both phthalate and paraben free. You can get the Chantecaille Cheek Gelée in three different shades – "Vibrant" for a teasing raspberry tone, "Happy" for a playful soft pink (with a bit of pearl) shade, and "Lively" for a refreshingly peachy shade.
Drunk Elephant O-Bloos Rosi Glow Drops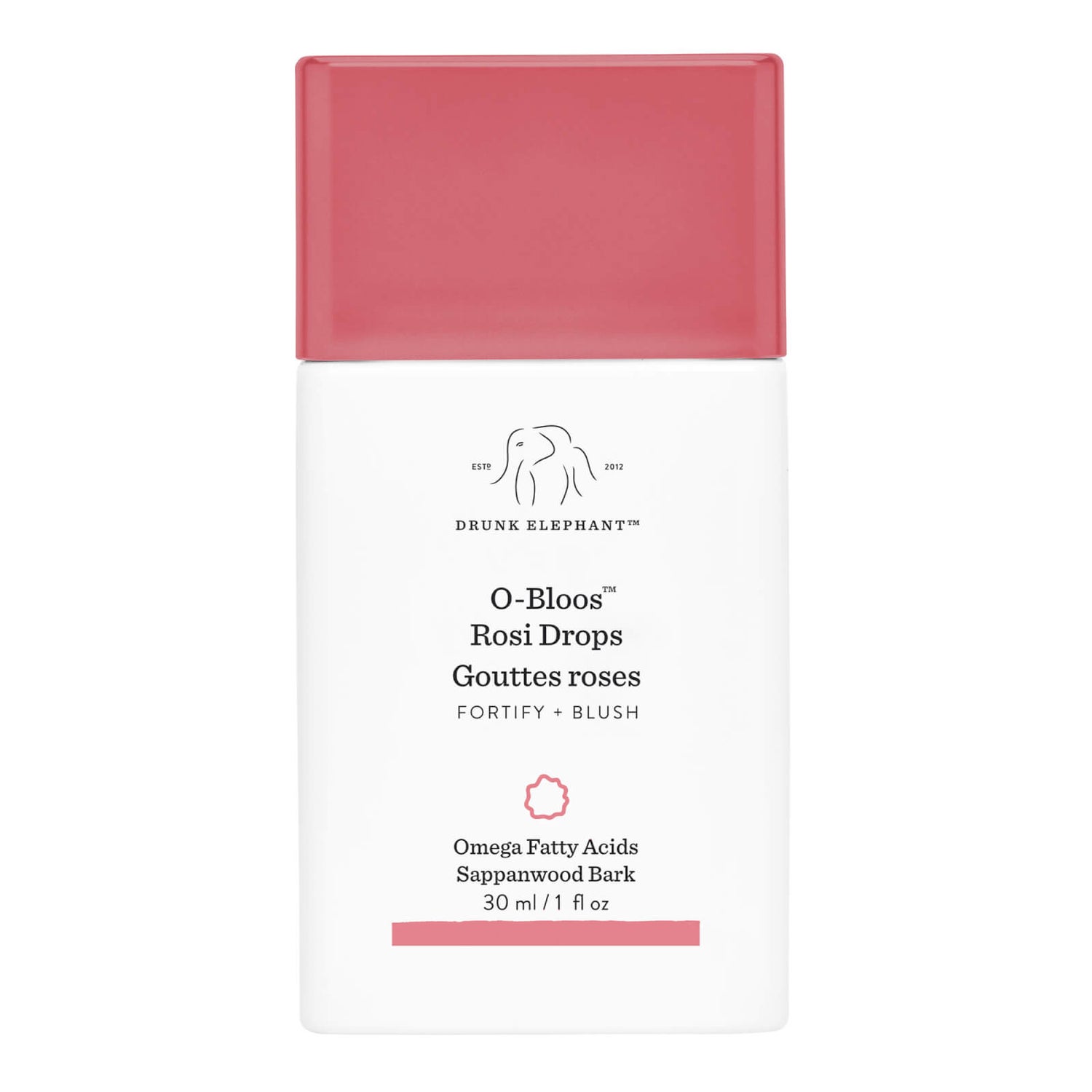 (Photo: DRUNK ELEPHANT O-BLOOS ROSI GLOW DROPS)
This was once a Tik Tok favorite liquid blush, and honestly it did live up to all the hype. The Drunk Elephant O-Bloos Rosi Glow Drops doubles as a serum and liquid blush. 
It offers hydrating and moisturizing effects, as the blush is infused with both marula oil and the linoleic acid (LA) and alpha-linolenic acid (ALA)-rich vitamin F. Using the O-Bloos Rosi Glow Drops by Drunk Elephant will give a subtle, flushed glow to the face.
Literally Blush with Liquid Blushes!
Liquid blushes are a versatile, easy-to-use makeup product that can give your cheeks that all-too common attractively coy natural flush. 
So whether you prefer a subtle, natural-looking flush or an artistic bold pop of color, there is definitely a liquid blush out there for you.
From the highly pigmented Nars Liquid Blush to the multi-tasking Charlotte Tilbury Beauty Light Wand, there are plenty of options to choose from. 
So why not try out any of our 6 best liquid blushes for a natural flush and radiant glow today and see how they instantly transform a dull, beat-up look to a bright, upbeat, happy-go-lucky appearance today.