Have you ever questioned why your fragrance perfume doesn't linger long on you? You spray that lovely dazzling fragrance all over your body, hoping that when you walk in the midst of people they all become entranced by your scent. Then newsflash, nobody notices you to even make a compliment and that's because they can't perceive your fragrance – the flame has just gone poof, just like a candlelight.
This happens because you are not doing it right, and by not doing it right – we mean you are spraying it the wrong way. Secondly, this can also happen when you use a perfume that has more concentration of its top note than its base note.
However, while it might take a little longer to get the most juice out of your perfume, there are some helpful tips that can help extend its staying power. So do follow these tips and hacks, and you will experience a difference in your fragrance ritual.
TIPS TO ENHANCE YOUR PERFUME'S STAYING POWER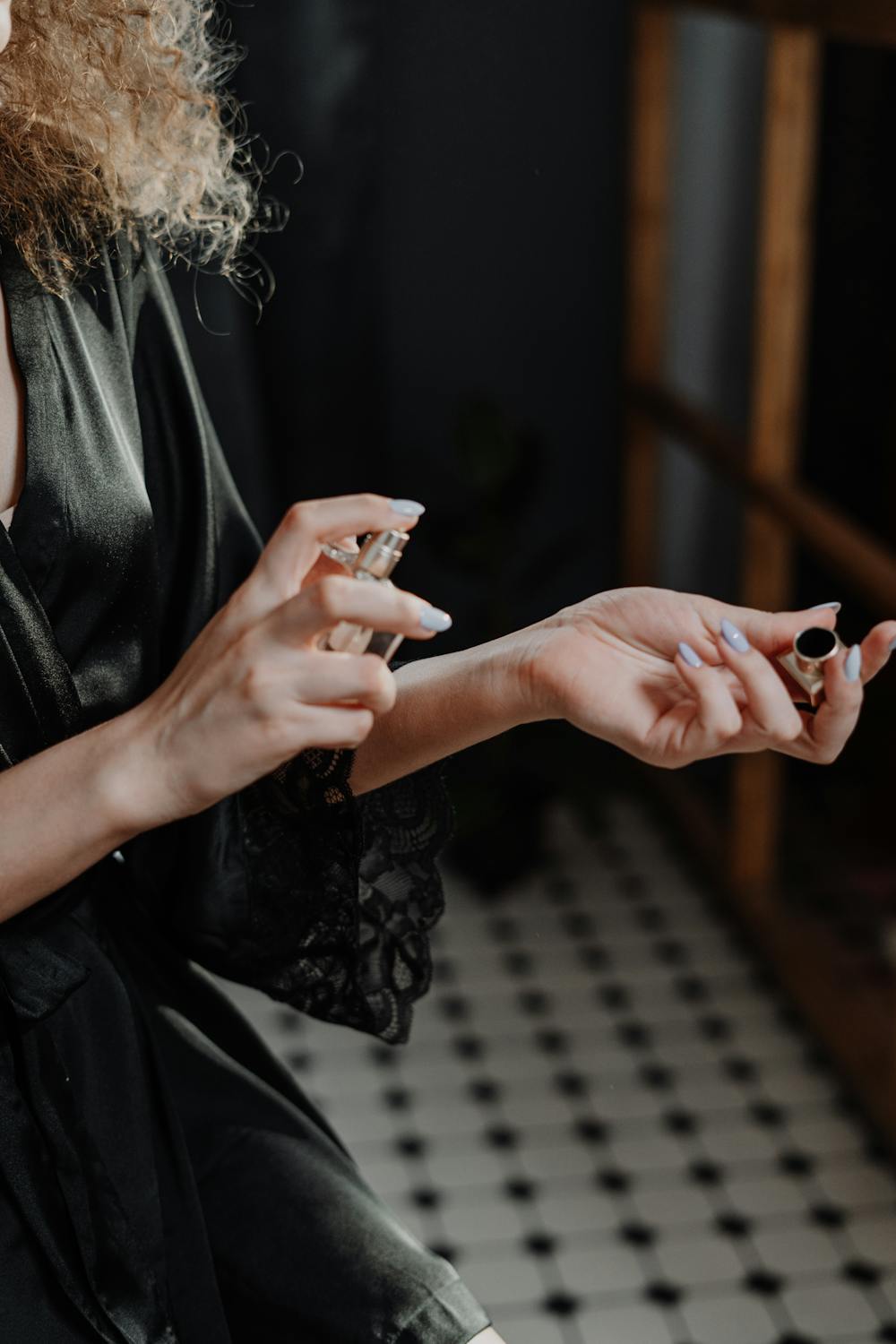 Store your perfume properly
First, it is important to store your perfume in a cool, dry place away from direct Sunlight and heat, as this will prevent the fragrance from breaking down and losing its potency over time.
Apply immediately following a shower and moisturizing ritual
Moisturizing your skin can help to lock in the fragrance and prevent it from evaporating too quickly. Choose a fragrance-free moisturizer or one that complements the scent of your perfume to create a harmonious fragrance experience.
Layering your fragrance involves using a complementary product from the same scent family, such as; a body lotion, shower gel, or hair mist. This will create a longer-lasting fragrance that slowly evolves throughout the day.
Choose a perfume with high oil content
Perfumes with high oil content are generally more long-lasting than those with a lower oil content. This is because the oils help to slow down the evaporation of the fragrance, allowing it to last longer on your skin.
Do not spray perfume directly on your clothes
Perfumes can cause discoloration and staining on clothes, and the fragrance will also evaporate more quickly when sprayed directly onto fabric. Instead, spray perfume directly on your skin.
Don't rub the fragrance into your skin
The chemicals get broken down by rubbing your wrists together, which causes top notes to degrade more quickly than they otherwise would have. Gently dab your fragrance on your skin if you are unable to spray it.
Stop shaking your perfume bottle
Shaking the perfume might reduce its shelf life by allowing air to absorb the aroma. So stop shaking the bottle today.
Buy perfume in the higher concentration
Naturally, some scents will linger on the skin and in the bottle longer than others. The ratio of fragrance oil to alcohol varies depending on the concentration at which perfume and cologne are sold.
Reapply throughout the day
Lastly, if you find that your fragrance is fading. Try reapplying a light spritz to refresh the scent. This will help to keep the fragrance going and will also provide an opportunity to experience the fragrance anew.