Actually, there are a lot of reasons why we use mascara. The most significant factor is that our unadorned, natural eyelashes are not particularly beautiful. Moreover, light eyelashes are hardly noticeable. Although there are exceptions, even those who have long, gorgeous natural eyelashes frequently use mascara. 
Mascara not only serves to highlight makeup, but also gives it a unique appearance. Properly coated lashes provide a kind of framing that elongates and beautifies the eyes. Our eyelashes are lengthened, thickened, curled, and darkened when we use a premium mascara. All of it together makes our makeup incredibly expressive and fascinating. 
For regular use or on special occasions, the best way to improve the appearance of your lashes is with a high-quality mascara. However, it can be challenging to know what to look for given the wide variety of mascaras available. 
In this article, we've examined a few of the top mascaras you should keep on hand.
Ilia Limitless Lash Mascara
(Photo: OLDER MODEL WITH ILIA LIMITLESS LASH MASCARA)
The Ilia Limitless Lash Mascara is your best option if you want a mascara that will not clump eyelashes, but will lift, elongate, and hold the curl in place.
(Photo: ILIA LIMITLESS LASH MASCARA)
The Limitless Lash by Ilia is a mascara that provides a thick, black volume formula for your lashes.
(Photo: ILIA LIMITLESS LASH MASCARA STROKES)
This flutter-inducing mascara comes with a double-sided brush to remove clumps and distribute the product evenly for perfectly defined lashes.
Chanel Le Volume de Chanel Mascara
(Photo: MODEL IN CHANEL LE VOLUME DE CHANEL MASCARA)
You can really push the formula into your lashes thanks to the Le Volume de Chanel Mascara wand's strong and dense bristles.
(Photo: CHANEL LE VOLUME DE CHANEL MASCARA)
This mascara includes – natural wax that adds volume, a quick-drying acacia gum set that intensifies the curl, and ingredients that maintain suppleness and support even-volume development.
Rare Beauty Perfect Strokes Universal Volumizing Mascara
(Photo: RARE BEAUTY PERFECT STROKES UNIVERSAL VOLUMIZING MASCARA)
This mascara is an all-in-one product designed to lift, lengthen, curl, and volumize lashes from all angles. It is an all-lash type mascara with a weightless, simple-to-build composition. 
After applying it in layers, the formula's combination of ingredients keeps your lashes feeling natural and prevents them from flaking.
Maybelline Lash Sensational Washable Mascara
(Photo: MODEL IN MAYBELLINE LASH SENSATIONAL WASHABLE MASCARA 
This Maybelline Lash Sensational Washable Mascara can give you sensational lashes with the help of its unique fan brush with ten layers of bristles. 
This washable mascara spreads out layers of lashes for a fantastic full-fan effect. With this widely sought-after mascara, you will have supple, well-separated lashes that never feel heavy.
It is now available in midnight Black color and it contains an active ingredient, rosehip oil, that helps to nourish the lashes for an even smoother sensation.
MAC Haute and Naughty Lash Mascara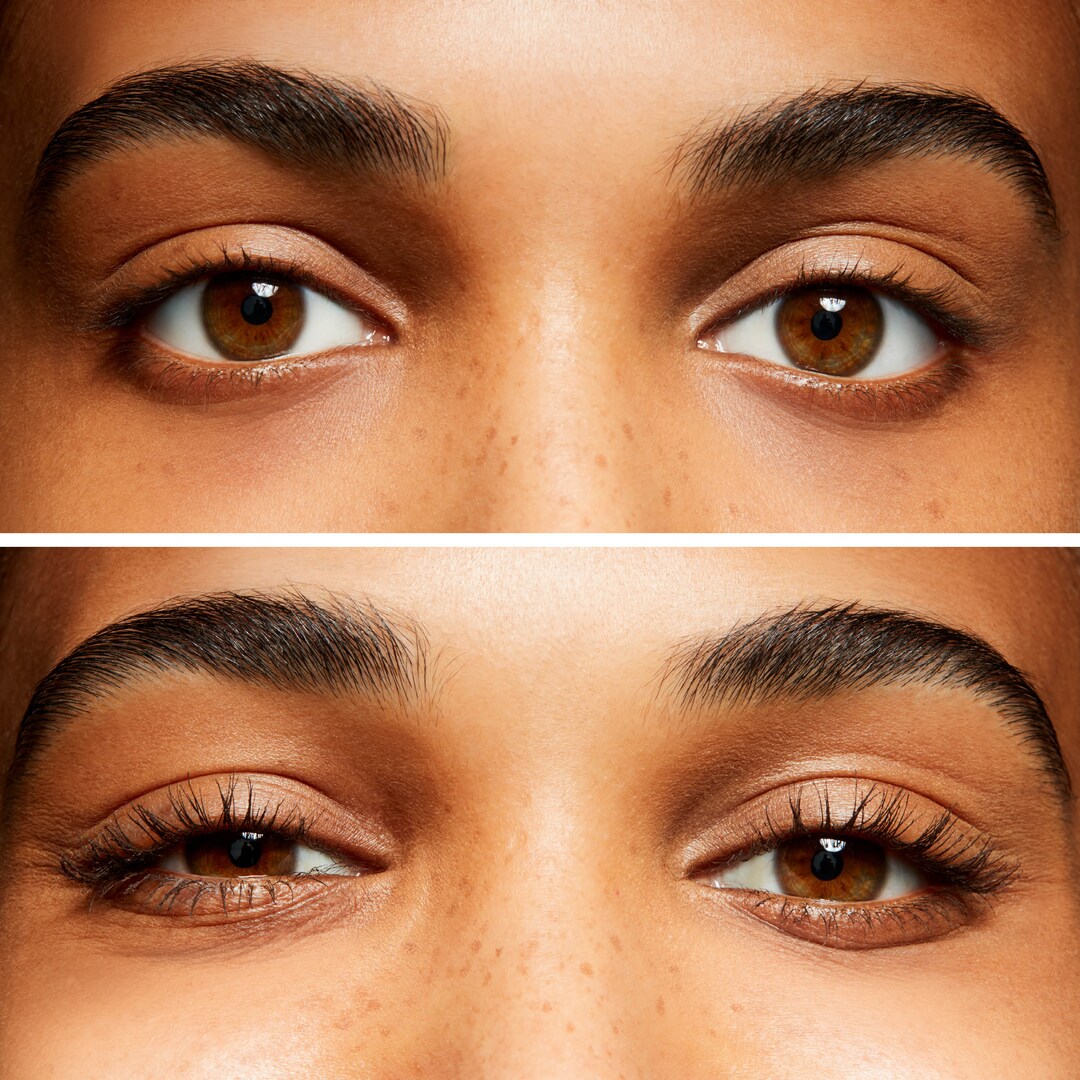 (Photo: MODEL IN BEFORE AND AFTER PHOTOS FOR MAC HAUTE AND NAUGHTY LASH MASCARA)
The Mac Haute and Naughty Lash Mascara is a dual-purpose mascara that sweeps up lashes and coats them from root to tip thanks to its creamy, silky, flexible, and light consistency.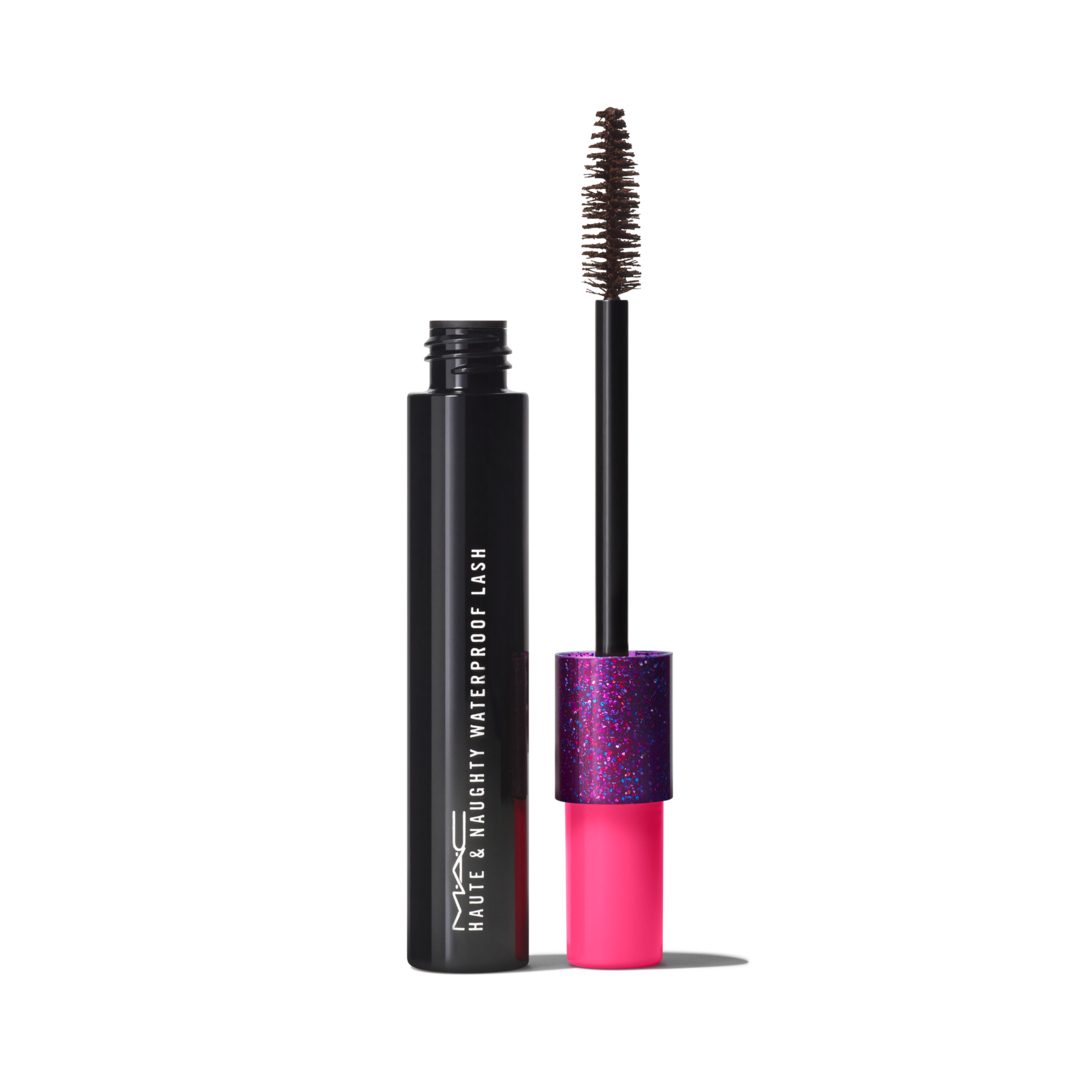 (Phot: MAC HAUTE AND NAUGHTY LASH MASCARA)
Your lash style can be tailored using the dual-wiper system for a naturally defined or dramatic appearance. You can create volume by dragging the wand through the larger hole rather than the smaller one, which adds definition. This mascara is incredibly handy and appropriate for any situation.
Complete Your Makeup With a Mascara
No cosmetic look is complete without applying mascara; hence, it is thought of as the focal point of makeup. In several ways, mascara makes the eyes look better. 
In addition to making the eyelashes darker, it can add volume to the lashes and give the eyes a brighter, bigger appearance. Lashes that appear fuller might also help to make the eye region look younger.
To finish your makeup for any occasion, use any item from the list covered in this post today.