If you are a lover of heeled shoes, you can start by selecting outrageous statement stiletto heel shoes to add to your traditional ones.
The best designer stiletto heel shoes are geometrically built to be as comfy as any shoe can be, despite the fact that they might be tough to get around in. These heels, which are associated with glitz and dominance, are also built to last.
Though a stylish pair of designer stiletto  pumps can be a bit pricey, they can complete your ensemble and make you look like you've just stepped off the catwalk.
If you're ready to buy heels this year, but aren't sure which brand to choose, you've come to the right place because we've compiled some of the best heels for 2023.
(Photo: MODEL IN LOUBOUTIN SO KATE PUMP)
The classic, legendary Christian Louboutin So Kate pump masterfully blends subtlety and refinement. Its all-nude patent leather top is carved and follows the proportions of the recognizable cut.
It rests comfortably on a thin 120-mm heel to inspire boldness. The classic Christian Louboutin So Kate pumps come in a variety of hues and feature the designer's distinctive red soles.
YSL Opyum Sandals in Patent Leather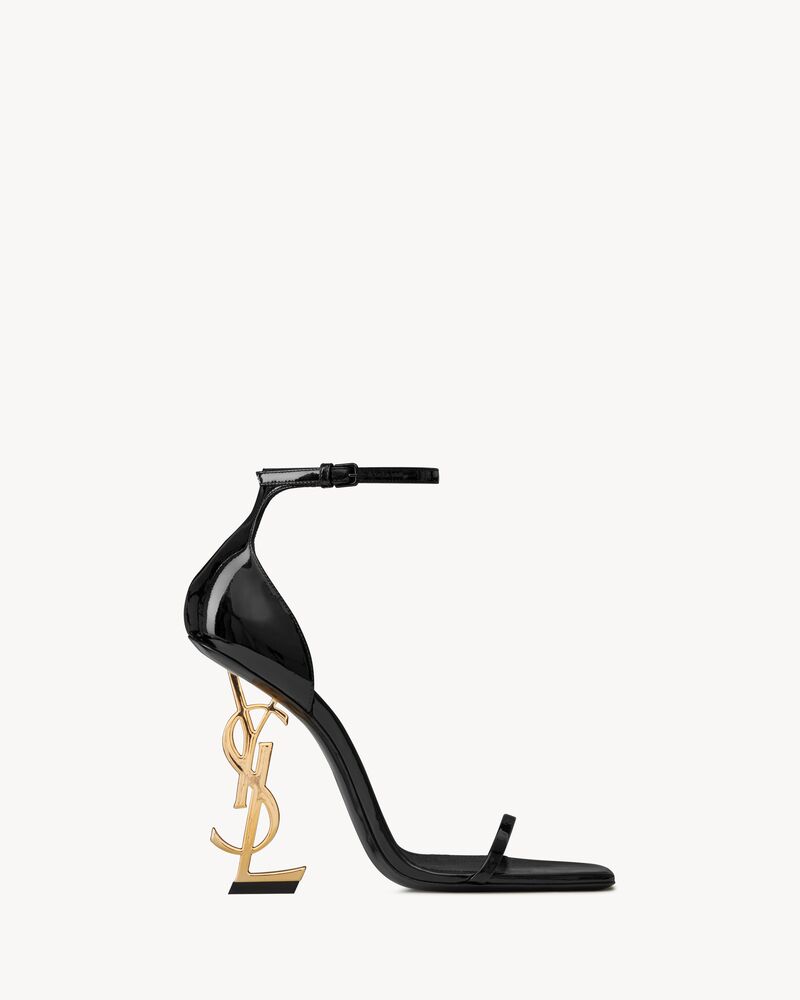 (Photo: YSL OPYUM SANDALS IN PATENT LEATHER)
YSL Opyum Sandals in Patent Leather have an ankle buckle delicately completed with a black clasp, and the shoes are made of glossy black patent leather with a thin strap over the toes. The dramatic 4.3-inch-tall sparkling gold YSL logo heel is well complemented by these delicate straps.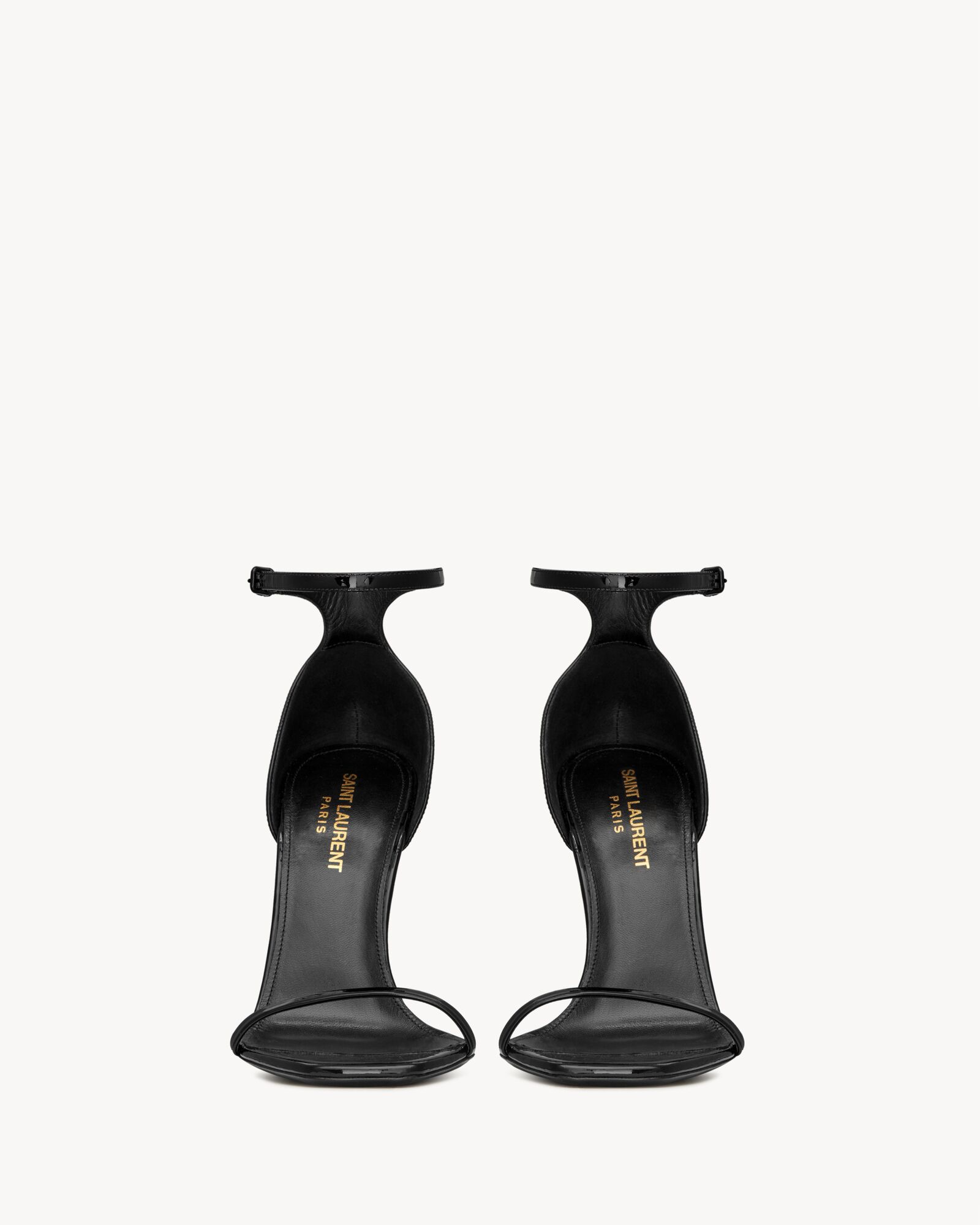 (Photo: YSL OPYUM SANDALS IN PATENT LEATHER)
These shoes are a stunning variation on the classic black stiletto that will go with many formal outfits.
(Photo: MODEL IN  GIANVITO ROSSI BIJOUX)
These exquisite and stylish heels have the ideal final details, including a curved toe, a zipper on the back, and 4.3-inch heels. The Gianvito pumps have a leather interior, which gives them a nice and cozy touch.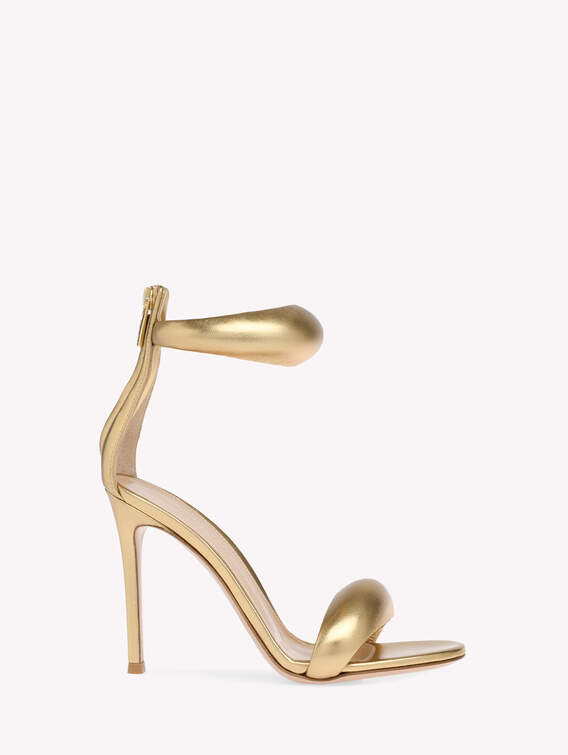 (Photo: GIANVITO ROSSI BIJOUX)
Gianvito Rossi Bijoux heels are renowned for their convenience. Due to the ankle-cuff stiletto pumps' availability in both silver and gold, you can select the ideal glittering color to complement your special occasion outfit.
Valentino Garavani Rockstud Heels
(Photo: MODEL IN VALENTINO GARAVANI ROCKSTUD HEELS)
Valentino Garavani Rockstud Heels are available in black and  beige color. Both styles have movable buckle closures and are coated in the trademark studs. 
(Photo: VALENTINO GARAVANI ROCKSTUD HEELS)
The Valentino Garavani Rockstud pumps have a 2.5-inch high heel. They go with every outfit and are ideal for both casual and formal wear.
Prada Saffiano Leather Pump
(Photo: PRADA SAFFIANO LEATHER  PUMP) 
The pointed toe and 85mm stiletto heel of Prada's Saffiano Leather Pumps are both encased in the brand's signature lustrous, textured leather. These fashionable heels come in black, red, and white Saffiano leather, a material that was created in one of the most renowned leather industries in Italy and is trademarked by Prada.
Advantages of Stiletto Heel Shoes
High heels give you the appearance and feeling of being tall, which is one of their most evident advantages. In addition, heels are increasingly acknowledged as one of the characteristics of femininity. You probably never considered that they might also have positive effects on your health. Nevertheless, heels can do more than just make you appear taller; they can also help your legs' muscles, which will result in more muscle and less fat in the calf area. You'll stop feeling inferior to your 6-foot-tall friends or colleagues. Therefore, choose stiletto heels from any of the brands mentioned in this post to boost your self-confidence.