Let's face it, when it comes to regular foot care, we are all guilty of overlooking and neglecting our feet. We are so focused on body scrubs and hair treatments that we sometimes forget to take good care of our feet.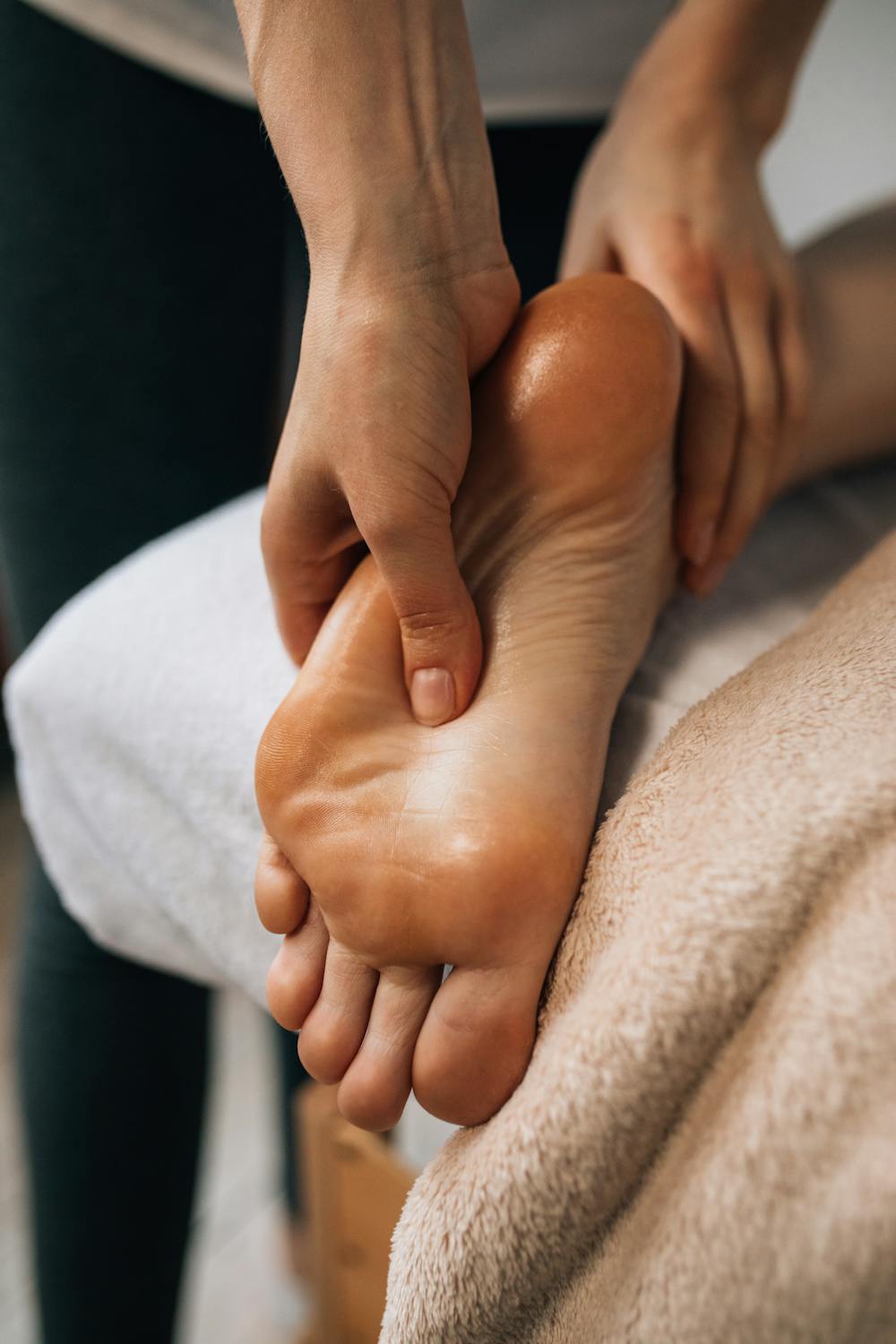 (Photo: CLEAN FEET COURTESY PEXEL PHOTOS)
For some, it is not a major problem—but to others, unattended feet could lead to deep cracks that could be a source of serious discomfort, especially while walking barefooted.
Unfortunately the older we get the more cracked, flaky and rougher our feet tend to look, so if you've ever shied away from wearing sandals because your feet are somewhat horrible to look at or you desperately tried to scrub away those hard yellowing skin off your feet you're definitely not alone.
In this post, we will look at the causes of dry, calloused feet while also providing  remedies for this condition. In addition to this, we'll highlight some of the best and most effective foot scrubs out there for smooth, beautiful feet.
What Causes Dry, Calloused and Cracked Feet
There are different reasons why feet can be calloused and cracked, but below are five common causes;
Our palms and soles are very unique and that is because they lack the presence of pores or hair follicles. As a result, the oil gland of the skin can't produce any sebum in these areas, making the palm of your hands and soles of your feet susceptible to dryness.
If you have a parent that suffers from dry, calloused and cracked feet, it is also possible that you may have genetically  inherited the condition from them.
Poorly Fitted Shoes/ Bad heel Support
Poorly fitted shoes and bad heel support are a common cause of dry, calloused, and cracked feet. Consistent friction on the soles of your feet, coupled with long hours of standing in shoes with poor heel support can lead to the thickening of the skin and the inevitable formation of calluses and even fissures.
Psoriasis and eczema can also impact the soles of your feet leading to patches and plaques of thickened skin.
When the weather is cold the humidity level drops and that makes your skin (including that of your feet) more prone to dryness.
Other causes of dry, calloused, and cracked feet include age, athlete's foot, diabetes, hypothyroidism, and certain nutritional deficiencies.
Best Remedies A For Dry, Calloused Feet
In this section, we'll look at the best treatments that can help buff away unsightly calloused and cracked skin on your feet.
Soaking your feet in warm water with a little vinegar and epsom salt can help eliminate foot odor and mild athlete's foot. It will also improve blood circulation thereby loosening the calloused skin.
Malin + Goetz Peppermint Body Scrub
The Malin + Goetz Peppermint Body Scrub is an intensive body exfoliator and callus remover, formulated with pumice granules, glycerin and amino acids to buff away rough skin to soften and moisturize the skin.
Kate Somerville ExfoliKate Body Scrub
TenoverTen The Sole Scrub
If hyped on clean beauty, this TenoverTen The Sole Scrub is a good one for you, it's vegan, cruelty-free, paraben and phthalate-free, recyclable and naturally sourced.
The Sole Scrub is formulated with sugar and citrus oil to scrub, smoothen and revitalize dry, patchy skin.
Beauty Pie Super Tonic Peppermint Leg & Foot Scrub
The Beauty Pie Super Tonic Peppermint Leg & Foot Scrub combines the exfoliating, moisturizing, and smoothening effects offered by natural ingredients like the Himalayan pink salt, dead sea salts, Persian blue, sphacelaria algae extract, and amino acids.
Cowshed Revive Foot Scrub
(Photo: COWSHED REVIVE FOOT SCRUB)
Give your feet some TLC spa day experience with this Cowshed Revive Foot Scrub. This foot scrub is formulated with natural black volcanic sand, aloe Vera, grapefruit oil, rosemary oil and Clary sage oil to scrub, smoothen, and soften cracked heels.
Go the extra mile and invest in a good foot moisturizer. Look out for plant-based butters and oils that have added beneficial ingredients like urea, hyaluronic acid, lanolin and coconut oil.
Bag Balm Original Skin Moisturizer
OPI Pro Spa Moisture Whip Massage Cream
(Photo: OPI PRO SPA MOISTURE WHIP MASSAGE CREAM)
If waxes ain't your thing, then check out this OPI Pro Spa Moisture Whip Massage Cream. This product contains peptides, shea and cupuacu for a super soft skin.
Your Feet Deserves Some TLC!
Dry, cracked and calloused feet can be a frustrating and painful problem, but there are many effective remedies available. By following a regular foot care routine that includes moisturizing, soaking, exfoliating, and wearing supportive shoes, you can give your feet the TLC it deserves today and keep them healthy and beautiful all year round.