On Thursday, celebrities descended upon London to honor fashion pioneer Vivienne Westwood. A memorial for the legendary designer, affectionately known as the "godmother of punk," was attended by some of the biggest names in the fashion industry, and many attendees paid tribute to Westwood by dressing stylishly.
(Instagram: VIVIENNE WESTWOOD)
Westwood died on December 29, 2022, at the age of 81 in Clapham, South London, surrounded by friends and family, according to a statement released at the time by her team. 
She was a pioneer of the punk rock aesthetic that enthralled London in the middle of the 1970s, and was lauded for both her fashion and her activism.
Her version of the corset, the "mini-crini," as well as her parodies of traditional English looks and her use of Harris Tweed and tartan are some of the most well-known designs in fashion.
Vivienne discussed environmental issues like pollution and climate change as well as her support for WikiLeaks founder Julian Assange on protest T-shirts or banners carried by her models on the runway of her fashion shows.
Amongst the many celebrities that attended the memorial for Vivienne Westwood were: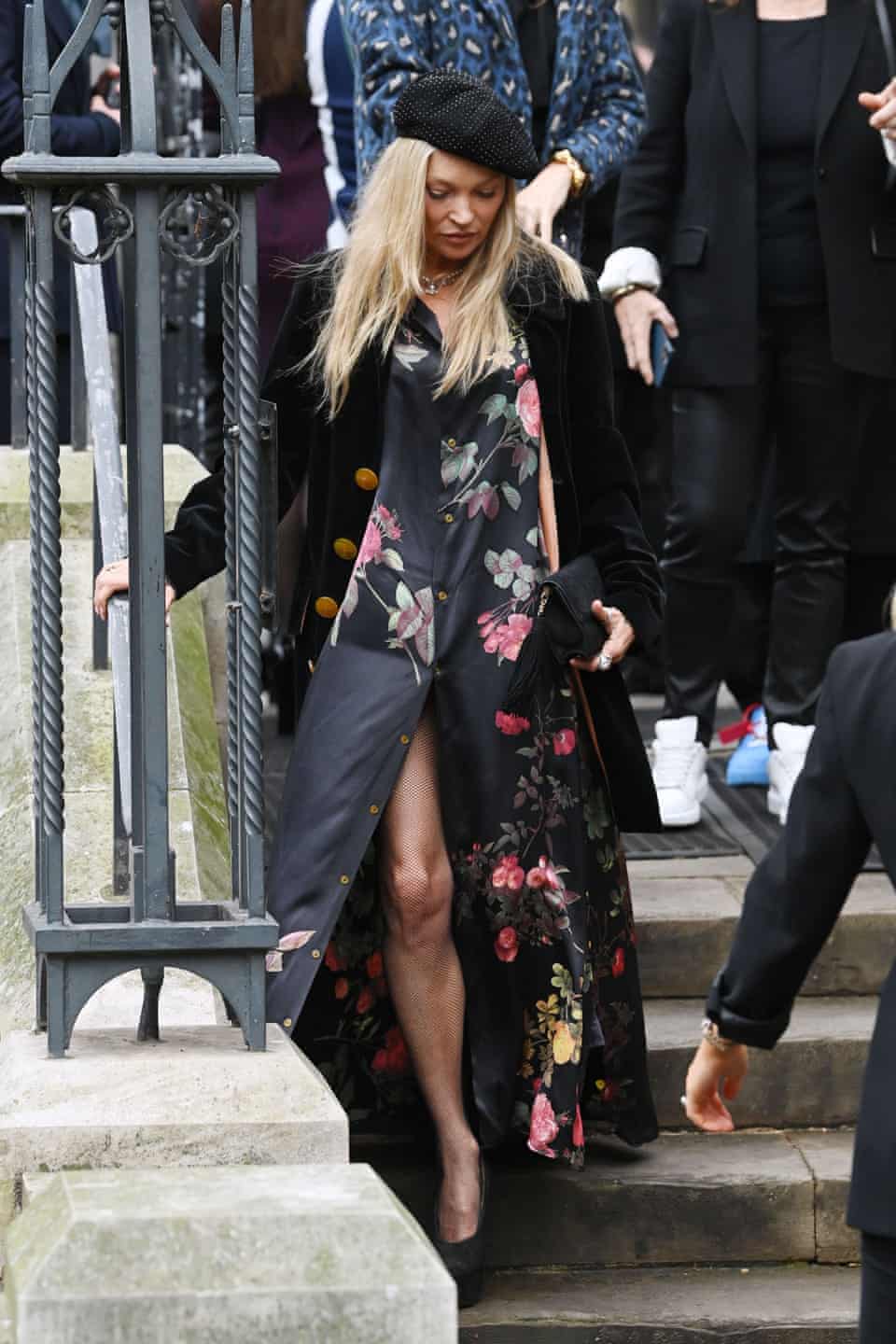 (Photo: KATE MOSS IN FLORAL BLACK SATIN DRESS)
Kate Moss attended with her daughter Lila, 20, and looked stunning in a floral black satin dress with a high center slit. Lila matched her mother's all-black ensemble by donning a red leather wristlet, stiletto black boots with thick buckles, and a black wool coat that was fastened at the waist.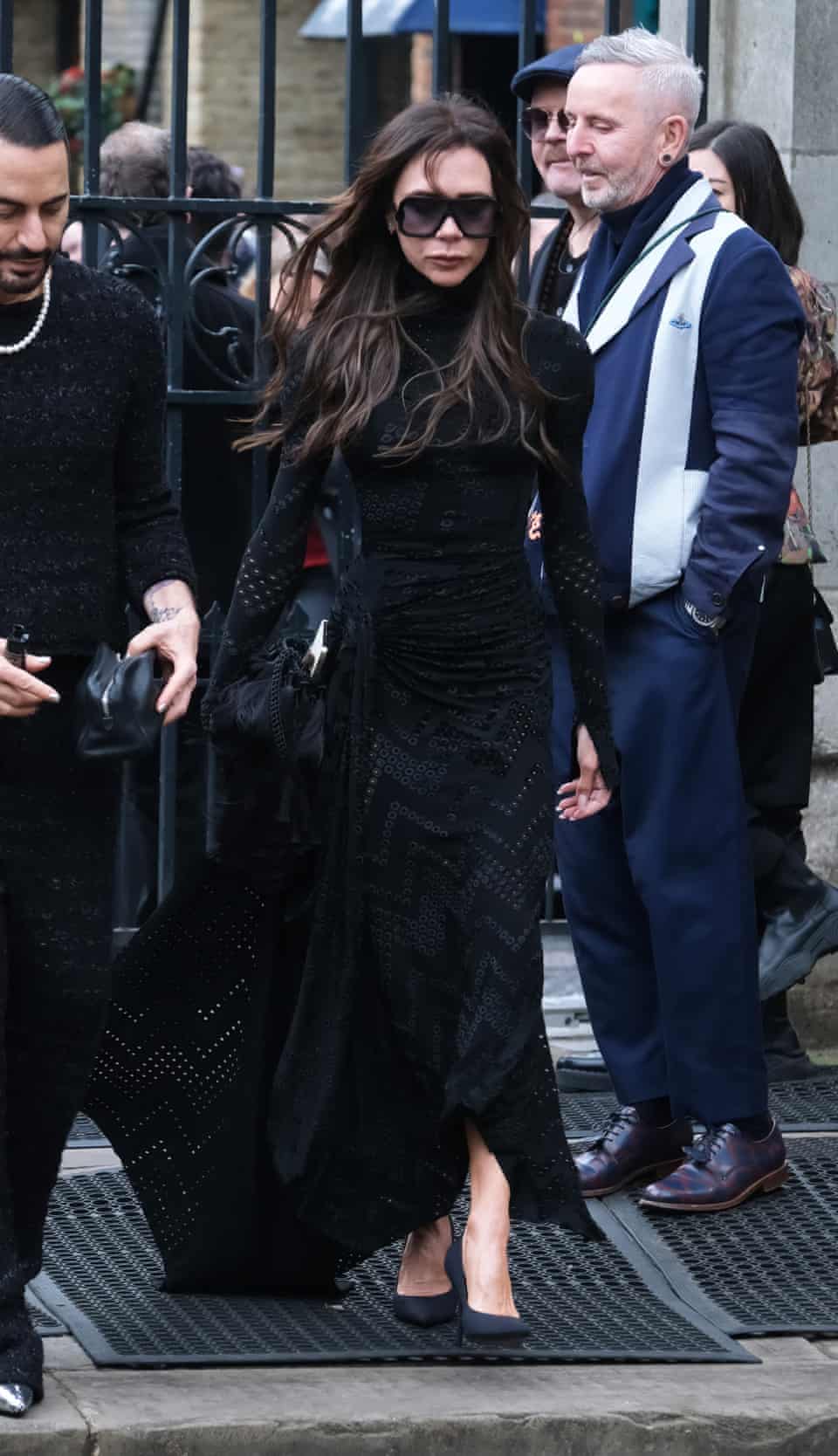 (Photo: VICTORIA BECKHAM IN CHEVRON KNIT ALL-BLACK DRESS)
Victoria Beckham made a striking entrance in a black ankle-length chevron knit dress with long sleeves and a high neck. Black pointed heels and oversized black sunglasses completed her ensemble.
(Photo: ELLE FANNING IN ALL BLACK BLAZER AND SKIRT)
Actress Elle Fanning also attended in an all-black outfit that featured a ruched black skirt and a blazer that had a blouse-like style. She wore elegant ankle strapped platform black satin heels as well.
(Photo: ANNA WINTOUR IN DARK SUNGLASSES)
Anna Wintour, editor-in-chief of Vogue, was spotted sporting her trademark black sunglasses, navy blue suit, and vibrant high-jewelry necklace.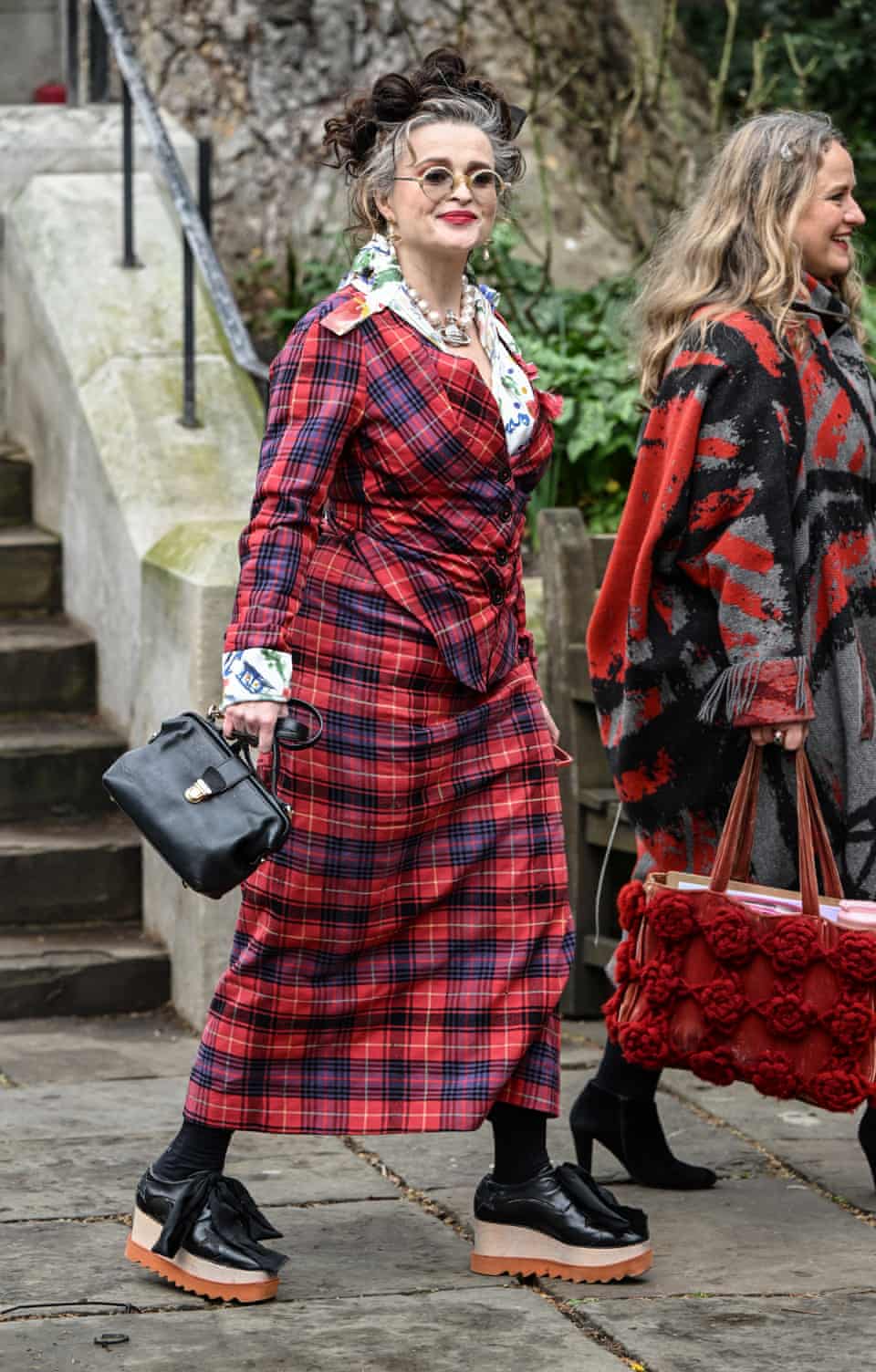 (Photo: HELENA BONHAM CARTER IN RED TARTAN OUTFIT)
Helena Bonham Carter, a longtime supporter of Westwood, showed up in a red tartan two-piece skirt suit with corset accents. To finish off her look, she added a small black leather bag and platform black leather shoes.
The actress who has been seen wearing one Westwood attire or another for several red carpet events gave a moving eulogy in honor of the fashion icon.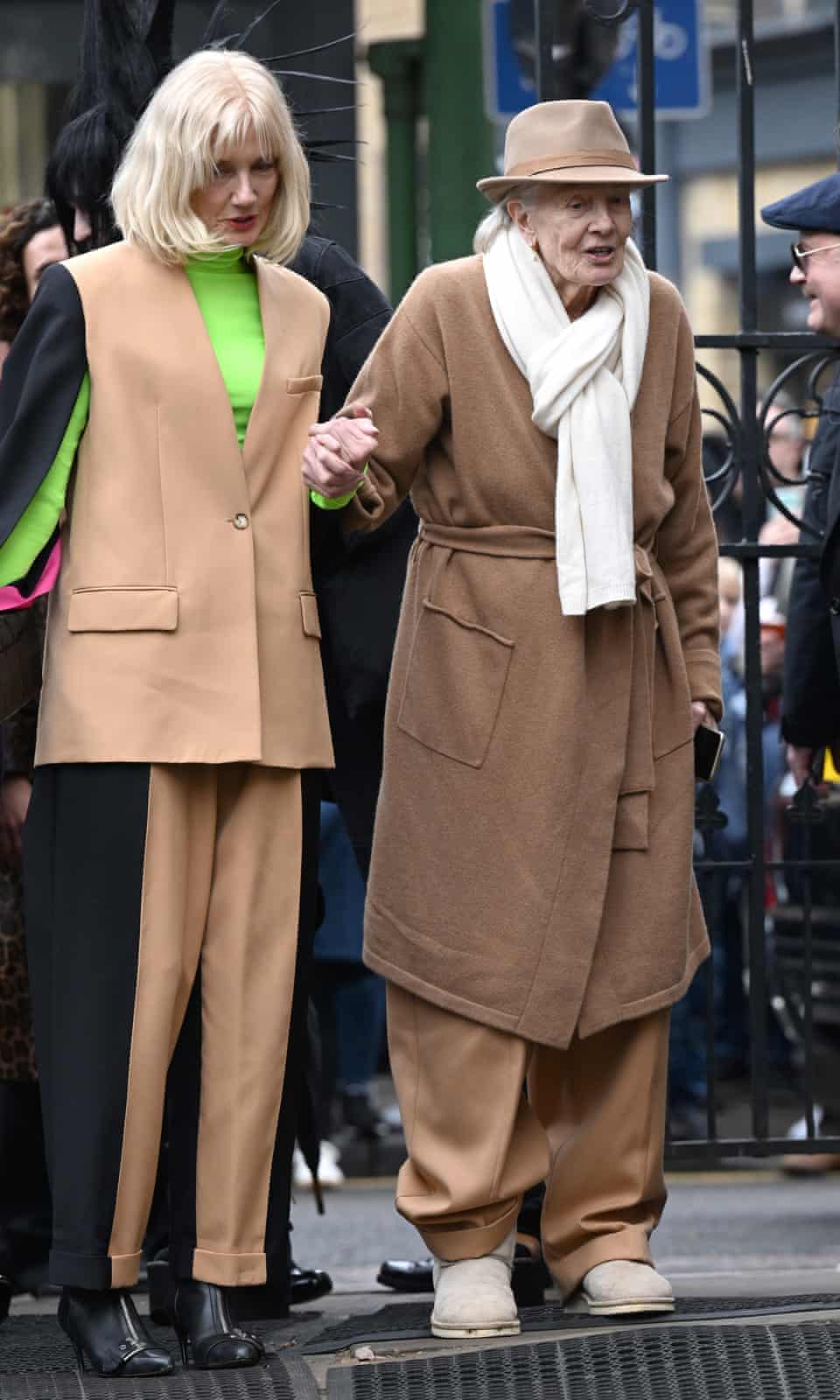 (Photo: JOELY RICHARDSON IN CAMEL AND BLACK SUIT WITH DAME VANESSA REDGRAVE IN CAMEL COAT AND HAT)
Along with her daughter, actor Joely Richardson, who wore a camel and black suit over a lime green top, actress Dame Vanessa Redgrave also attended the event in a camel coat and hat.
Models Lily Cole, Georgia May Jagger, Iris Law, Gwendoline Christie, Christina Hendricks, and Andreas Kronthaler, the creative director at Vivienne Westwood and husband to the deceased, were all present at the memorial.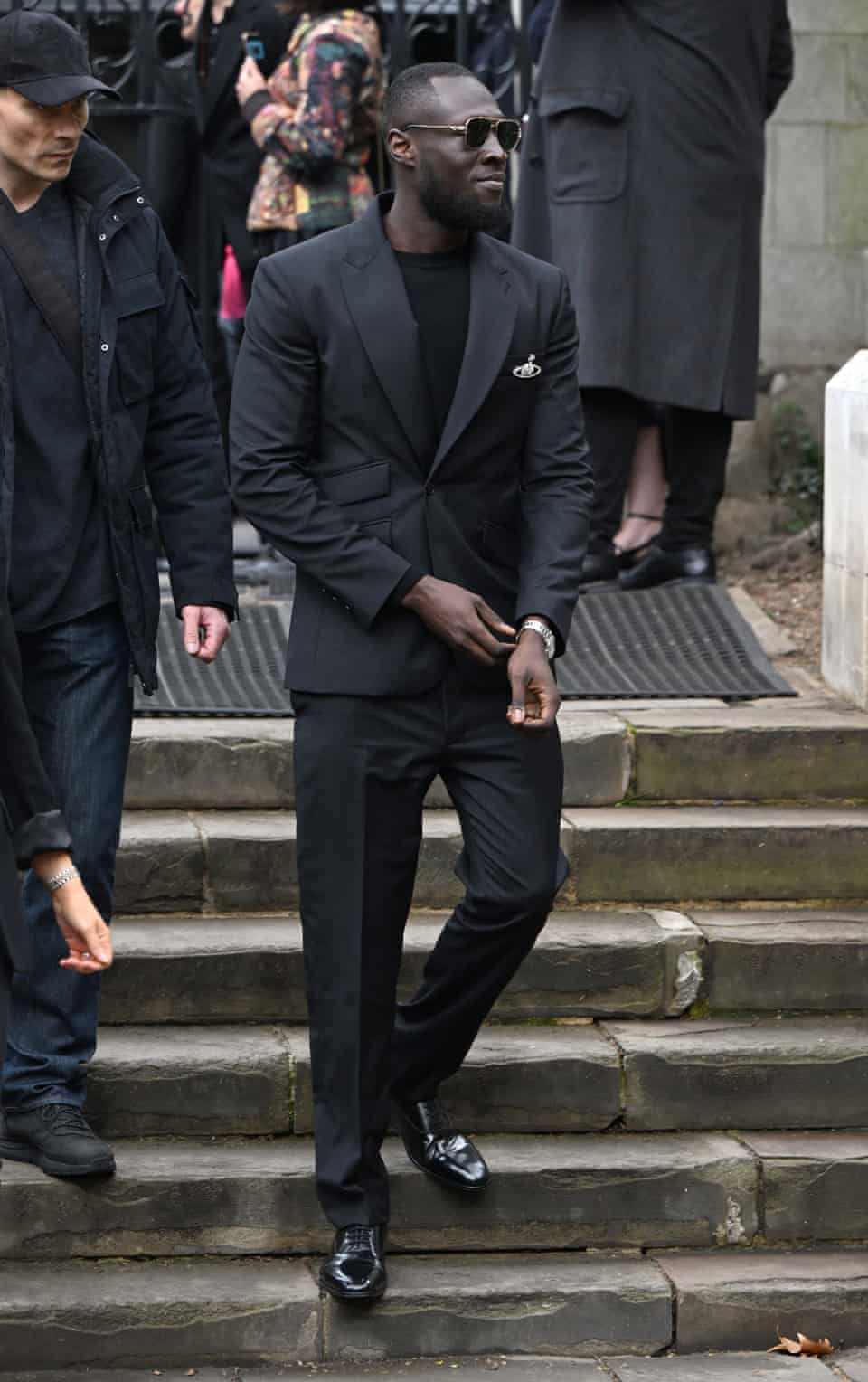 (Photo: RAPPER STORMZY IN ALL-BLACK OUTFIT AT THE MEMORIAL)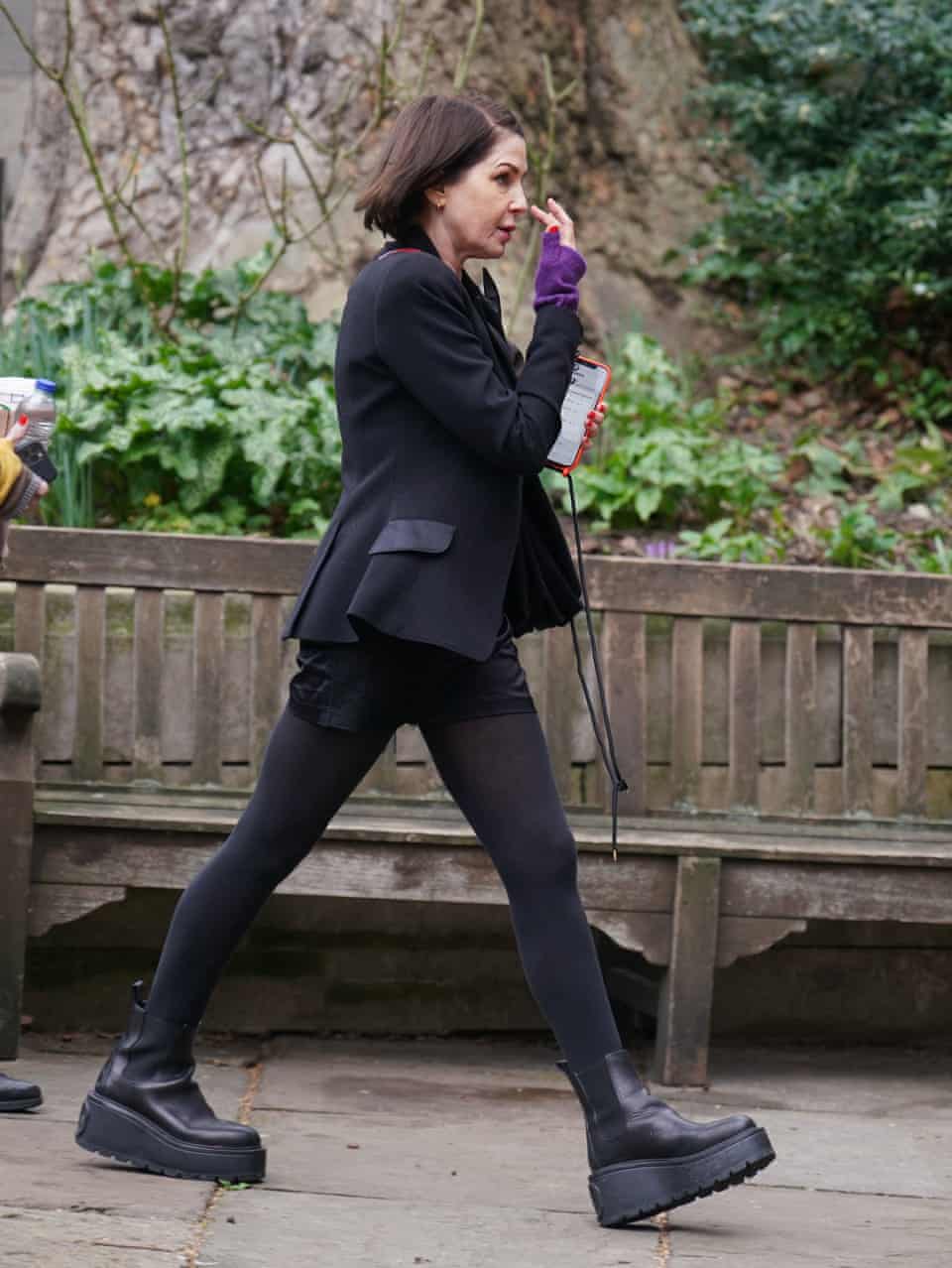 (Photo: ACTOR AND DESIGNER SADIE FROST ATTENDED THE MEMORIAL IN BLACK SHORTS)
The event was reportedly thoughtful and musical. "How Beautiful Are The Feet" was performed by opera singer Maria Ladurner and Ian Keatley, director of music at the Cathedral in London Bridge.
Gordon Swire, Dame Vivienne's brother, delivered an eulogy, and her son Ben Westwood read the poem Winter by William Shakespear. Joseph Corré, who is also Vivienne Westwood's son, spoke glowingly about his mother at the memorial. 
Up until the very last moment, Vivienne kept doing what she loved: designing, creating art, writing a book, and improving the world around her. 
Westwood had dedicated her life to fighting for the causes that were most important to her. The Vivienne Foundation, a non-profit organization established by Westwood, her sons, and her granddaughter in late 2022, will formally debut next year to pay tribute to her memory.