Spring and Summer are two of the most exciting seasons of the year. As the days get longer and the weather gets warmer, it's time to ditch the heavy Winter clothes and embrace a lighter, more vibrant wardrobe. Here are some of our favorite Spring/Summer essentials that can help you look and feel your best.
(Photo: MEGHAN MARKEL WEARING A MAXI DRESS)
There's nothing like a cute sundress to make you feel feminine and confident. Whether you prefer maxi dresses or short, flirty styles, a maxi dress is the perfect piece for a warm day. You can dress it up with heels or keep it casual with sandals and a denim jacket.
(Photo: MODEL WEARING THE CEDAR DRESS IN IVORY BY KHAITE) 

For really delightful maxi dresses, we recommend the Khaite maxi dress collection consisting of The June Dress and The Milo Dress (both on Black Sequin), The Juniper Dress in Black with Crystals and The Cedar Dress in Ivory.
(Photo: GUCCI LEATHER SANDAL)
Speaking of sandals, they're a must-have for any Spring/Summer wardrobe. From strappy flats to chunky platforms, there's a style for every occasion. Not only are sandals comfortable and stylish, but they also allow your feet to breathe in the hot weather. You can deck the Gucci leather sandal this Summer 
Protecting your eyes from the Sun's harmful rays is essential, and what better way to do it than with a stylish pair of sunglasses.
(Instagram: ROSIEHW DONNING A PAIR OF RAY-BAN RB TECH SHADES)
There are so many different shapes, colors, and styles to choose from, so you can find a pair that complements your face shape and personal style. 
Be stylish in the Ray-Ban sunglasses today.
(Photo: KATE WINSLET WEARING A PAIR OF BLUE DENIM BOYFRIEND JEANS)
Boyfriend jeans are a Spring/Summer staple that can be dressed up or down. They look great with a simple t-shirt or tank top, but you can also pair them with a blazer or statement blouse for a more polished look. Plus, boyfriend jeans are a refreshing change from the usual skinny jeans. The Stella McCartney Scribble Print Boyfriend Jeans would make a fantastic addition to your collection.
(Photo: MODEL WITH PRADA NAPPA LEATHER TOTE BAG)

A spacious tote bag is a must-have for beach trips, picnics, and other outdoor activities. Look for a bag that's sturdy, roomy, and stylish. Canvas or woven bags are popular options, but you can also find leather or faux leather totes that will last for years. Step out in style this Summer with any size of Prada tote bags.
(Photo: MODEL WEARING THE L'AGENCE BROOKE TWEED BLAZER)
Even though the weather is warmer in Spring and Summer, there are still days when you might need a jacket. A lightweight jacket in a neutral color is a versatile piece that can be worn with a pair of jeans, dresses, or skirts. Look for fabrics like cotton or linen that are breathable and comfortable. 
This L'agence Brooke Tweed Blazer available in multiple colors and sizes is an eye-popper.
(Photo: LORI HARVEY WEARING DENIM SHORTS)

Shorts are a classic Summer staple that never goes out of style. They're casual, comfortable, and easy to wear with a variety of tops and shoes. You can dress them up with a blouse and heels or keep it casual with a cotton t-shirt and comfy sneakers. You can check out Valentino Denim Shorts today.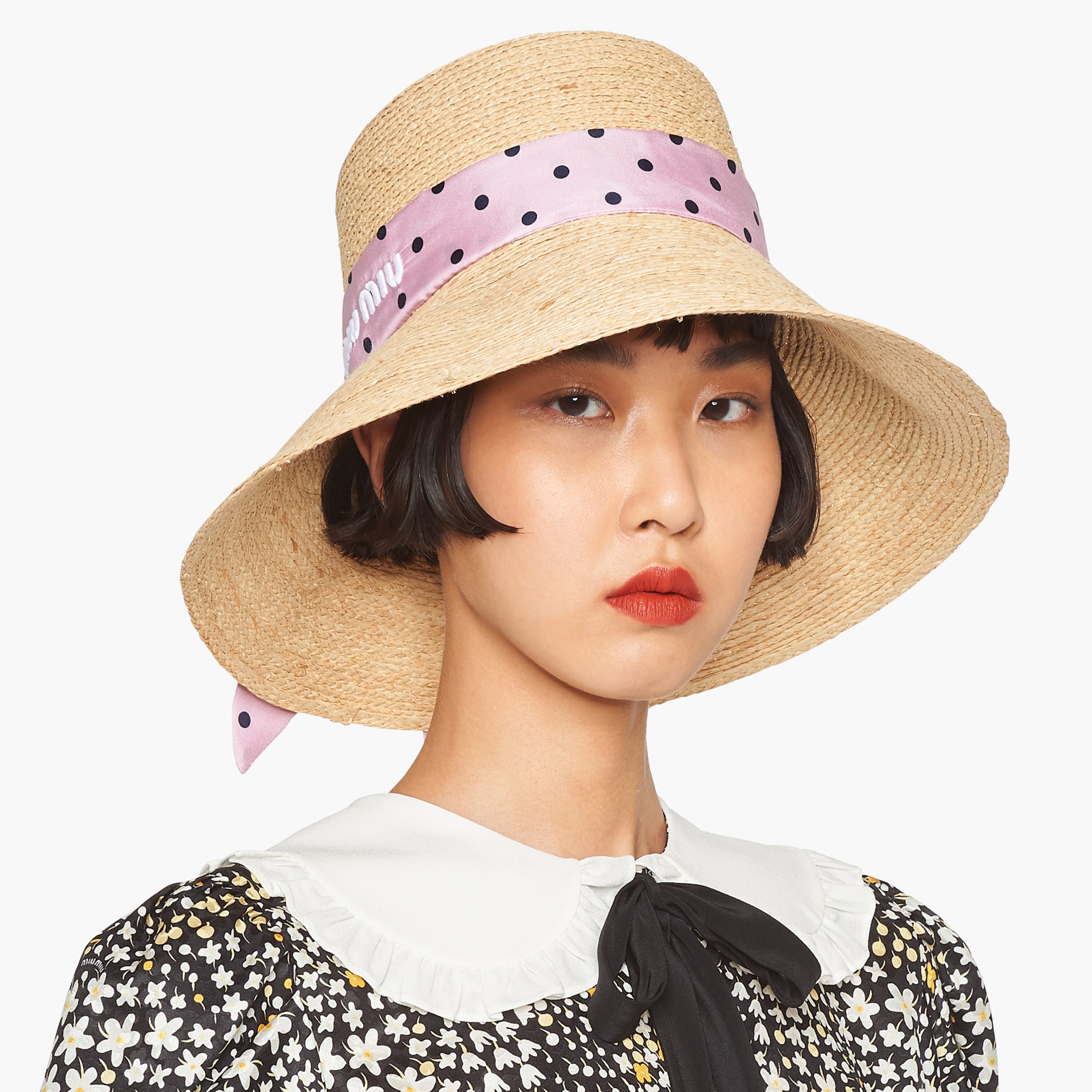 (Photo: MODEL WEARING A MIU MIU RAFFIA RIBBON HAT)

A floppy hat not only adds a touch of glamor to your outfit, but it also protects your face from the Sun. Look for a hat with a wide brim that provides ample shade. Neutral colors like beige or black are versatile, but you can also go bold with a bright hue. Shop the Miu Miu Raffia Hat for a chic look today.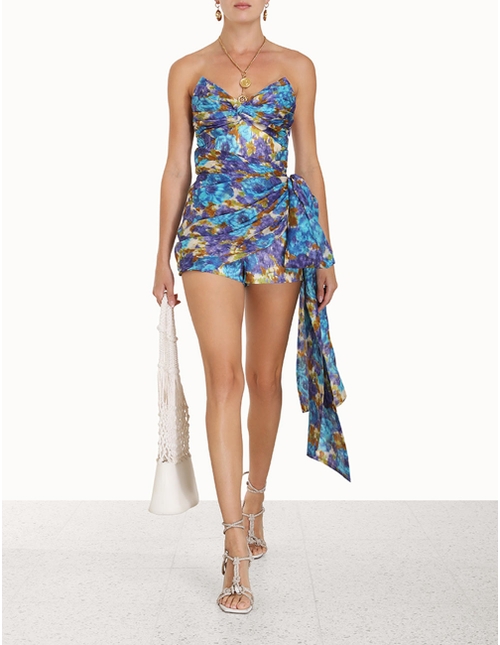 (Photo: MODEL WEARING A ZIMMERMANN WRAP PLAYSUIT)
Rompers are an effortless way to look chic and stylish without putting in too much effort. They're perfect for a day out with friends or a date night. Always look out for exotic styles that are comfy and compliment your body type to make you feel good about yourself. Look stylish in this  Zimmermann High Tide Wrap Playsuit.
(PHOTO: MODEL IN VALENTINO PINK ORGANZA BLOUSE
Light-colored blouses are perfect for Spring and Summer because they're breathable and easy to wear. Look for styles with interesting details like ruffles, lace or embroidery. They pair well with a pair of denim jeans, skirts, or shorts and can be dressed up or down depending on the occasion. You can add the Valentino Organza Top to your Summer collection today.
Spring and Summer are the perfect seasons to experiment with different styles and colors. Whether you prefer flowy sundresses or casual denim shorts, there's a piece out there that's perfect for you. Don't be afraid to try something new and step out of your comfort zone. With these essentials, you'll be ready to take on the warm weather in style.