DJ Khaled arrived at the 65th Grammy Award in royal style accompanied by special guests in the person of his wife, Nicole Tuck and their two sons Asahd aged 6 and Aalam who is just 3 years old. 
And while his wife wore a dress with a cheetah pattern, Khaled was dressed in an all-black suit. 
His son Aalam, who was walking the Grammys red carpet for the first time, imitated his father's style by donning a small black suit and some jewelry around his neck. 
Asahd, the older brother, wore a leopard-print shirt and matching leopard-print slacks to match his mother's outfit.

The DJ and Rapper was up for a total of six Grammys at the 65th Grammy Awards. Khalid's album "God Did" was nominated for best rap album, and the single of the same name which featured a host of prominent artists like Rick Ross, Lil Wayne, Jay-Z and John Legend was nominated for song of the year. 
DJ Khaled Stuns in a Rolex Cosmograph Daytona (Eye of the Tiger)
It's been quite awhile since DJ Khalid, an avid Rolex wristwatch collector, has been seen on Instagram with his son – Asahd displaying his massive collection of high-end timepieces. However, he was spotted at the Grammys wearing the "Eye of the Tiger" Daytona wristwatch from Rolex. 

The Rolex Cosmograph Daytona Eye of the Tiger Timepiece features a gem-set yellow gold bezel, a tiger-print dial with diamond stitching, 36 trapeze-cut diamonds, and diamond hour markers.
The classic sub-dials of the Daytona, with their substantial black borders and luxurious gold interiors, are still easily recognizable even among the 243 diamonds on the dial. Only the unique Rolex could dare to create such a sophisticated and dazzling timepiece, and the brand has succeeded in doing so. The 4130 calibre powers this luxury timepiece.
Khalid wearing this wristwatch to the Grammys greatly complimented the Royal family-theme, He and his family portrayed at the awards.
In our opinion, the God Did singer  nailed it with this vintage watch.
God Did a Personal Triumph for DJ Khaled
The father of two beamingly talked about how his album, God Did is actually  a personal reflection of what he went through growing up as an aspiring DJ and rapper. The message in his songs talk about how grateful he is to God for being there for him when no one was, and blessing him in so many ways. 
While DJ Khalid didn't win a Grammy this year, he did get to perform live at the awards ceremony singing the hit song – God Did along with hip-hop Legend Jay-Z and a host of top rappers and artists including Rick Ross, Lil Wayne, Fridayy, and John Legend. 
Explore the Rolex Cosmograph Daytona Born to Race Brand of Wristwatches
While you may not get to wear the exact Rolex Cosmograph Daytona Eye of the Tiger Timepiece worn by DJ Khaled, you too can still adorn any one of the 14 Rolex Cosmograph Daytona timepieces on the brand's official website. 
Here's a brief look at what you can expect from your Rolex Cosmograph Daytona today.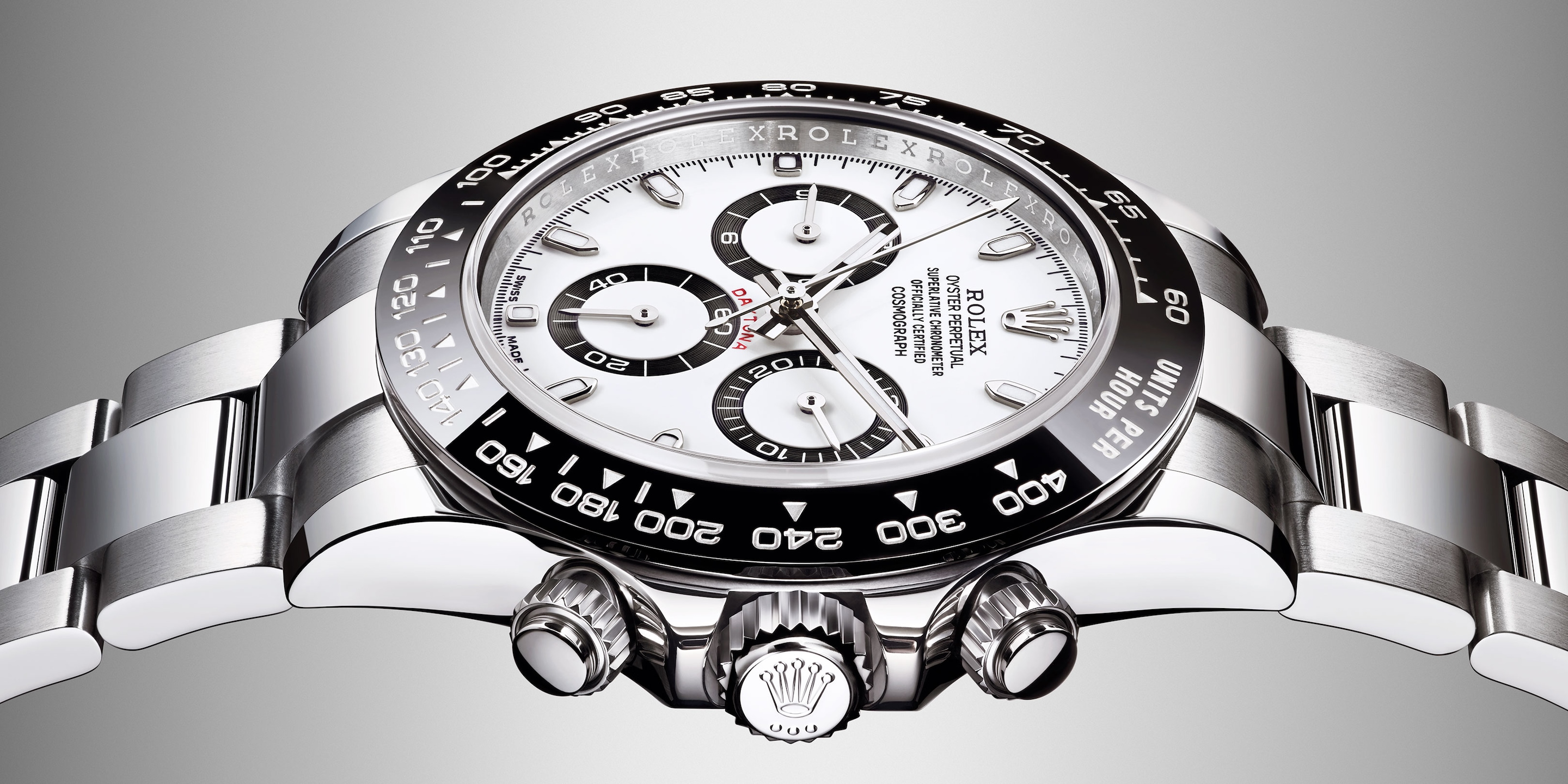 You can choose any one of the Oyster, 40 mm timepieces available in White Hold, Everose Hold, Yellow Gold, Oystersteel, Oystersteel and Yellow Gold, and Platinum.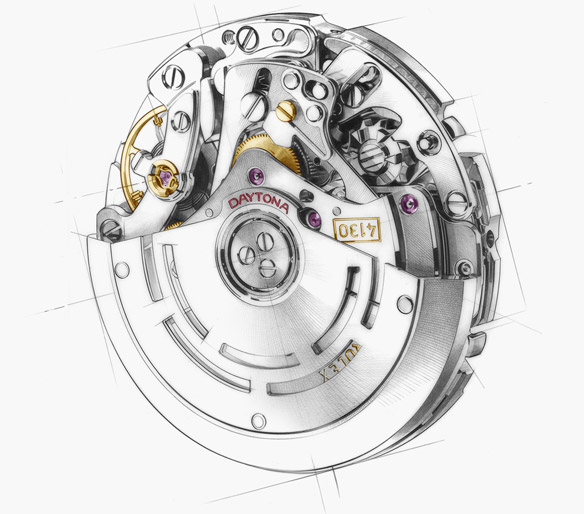 The Rolex Cosmograph Daytona offers a next generation self-winding chronograph movement – calibre 4130. This movement is made in-house and specially designed for the Cosmograph Daytona timepieces.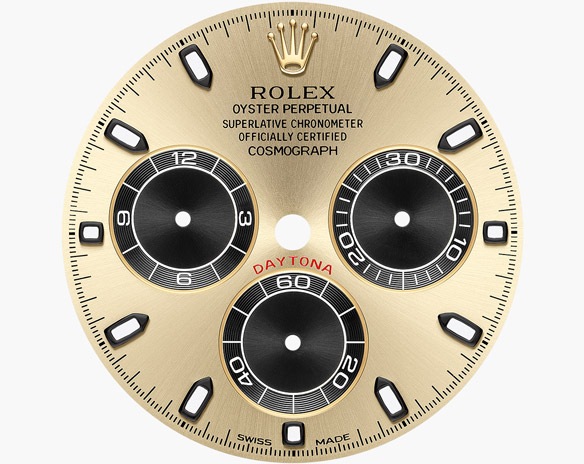 The dial of the Cosmograph Daytona is made for accuracy and precision allowing drivers to map out track times as well as tactics in the most incisive way possible without failing. The seconds hand (central sweep) provides accuracy of up to ⅛ of a second. The couple of counters available on the dial provide lapse time in both minutes and hours.