Do you get confused when trying to find a skincare product? Do you occasionally experience sticker shock when looking at the prices of well-known brands?
It might be daunting to wade through the plethora of skincare options accessible today.
It's not easy to determine if skincare products claiming to be high-end are justified by the superior quality of a given brand, especially when there are so many variations and labels, each claiming something somewhat different.
What Constitutes High-End Skincare?
High-end skincare products usually come from prestigious companies and can be rather pricey. They use premium, concentrated ingredients to deliver more bang for your buck than more wallet-friendly alternatives. Vitamins, antioxidants, lipids, and specialized oils are all examples of elemental compounds included in these products, and they can provide more sustenance for your skin and provide more obvious effects over time.
Luxury skincare may be expensive, but the benefits far outweigh the extra expense.
Finding quality skincare can seem like an impossible task. But it doesn't have to be. Dermatologists have advised that when making a choice in skincare products, ingredients, skin type, experts advice and brand reputation should be considered. However, we have compiled a list of top 6 skincare products for 2023.
La prairie Skin Caviar Collection
With La Prairie, you have a brand that offers a luxurious and extensive line of skincare products including the Swiss Cellular De-Agers and The Skin Caviar Collection.
You can also expect that most of La Prairie body and face skincare products consist of an "Exclusive Cellular Complex", an active patented ingredient that significantly helps in protecting your skin from the elements. 
In addition to this, the La Prairie Skin Caviar Collection helps in slowing down the natural aging process while lifting and firming the skin, as well as restoring elasticity and tone, smoothing, and refining skin texture.
Tata Harper Skincare Collection
Tata Harper uses the highest possible concentrations of natural components in all of their products without adding any synthetic additives.
The beauty of Tata Harper is that they prioritize the need to provide their customers with 100% organic and environmentally-friendly products. So you can be sure that every Tata Harper product you buy today is free from fillers, artificial colors, fragrances, and GMO or synthetic chemicals.
Estee Lauder Major Eye Impact Trio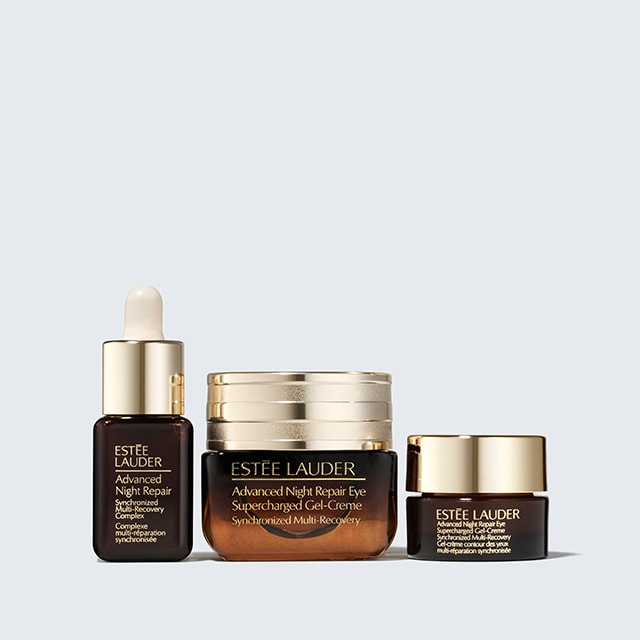 (Photo: ESTEE LAUDER MAJOR EYE IMPACT TRIO)
Take a look at the detailed list of components that are typically found in Estée Lauder cosmetics. The foundational constituents of the Estée Lauder skincare line include vitamin C, peptides, and retinol. 
This set features a full-size New Advanced Night Repair Eye Supercharged Gel-Creme to reveal a smoother, more well-rested look and brighten the under eye area while diminishing the appearance of fine lines. The Estee Lauder Major Eye Impact Trio is perfect for those who need a pick-me-up for their dull, lifeless skin.
Lancome Skincare Collection
The skin barrier can be repaired and strengthened with the help of LaCome's products, which nourish and hydrate the skin as well as provide soothing comfort.
Inflammation, dullness, fine wrinkles, an uneven tone, and a loss of firmness are all addressed by the products which include; Absolue, Génifique, Rénergie and Clarifique Hydra Zen. The Lancome skincare Collection is great for people of all ages, sexes, and skin types.
The SkinCeuticals high-tech skin care solutions aim to improve skin health and restore youthful, beautiful skin by preventing further damage to the skin while repairing and even reversing existing skin damage, and protecting healthy skin from environmental aggressors.
(Photo: LA ROCHE POSAY SKINCARE)
Dermatologists and customers alike both love and recommend La Roche-Posay products. Though these products are suitable for people with dry skin, they also offer options for all types of skin.
Why Use Effective Skincare Products
Using effective products is key to a successful skin care program. To improve your skin's appearance both now and in the future, invest in high-quality products rather than risking the adverse effects that come with low-quality ones. Your skin will reward you if you invest in good skincare products. So move our list of high-end skincare routine from your wishlist to your must-have collection today.