Nothing compares to a superb designer handbag when it comes to fashion purchases. If you pick the appropriate one and take care of it properly, it will be a staple in your closet for years to come. It might even be an heirloom that you pass down through the generations or something you sell in the future and possibly even profit from.
Hence, if you are considering spending money on a new designer bag, it is definitely worthwhile to think about a style that will last a lifetime rather than just being a one-season wonder that will eventually end up unused at the bottom of your closet. The best choice here is to either go for the masterpieces, some of which may have undergone modern updates, but are still mostly pattern, or to get pieces that have an unending grandeur about them.
In this post, we've rounded up some of the best designer handbags that aren't likely to go out of style anytime in the near future and that you'll never look back on with disappointment.
Return to Tiffany Mini Tote Bag in Black Leather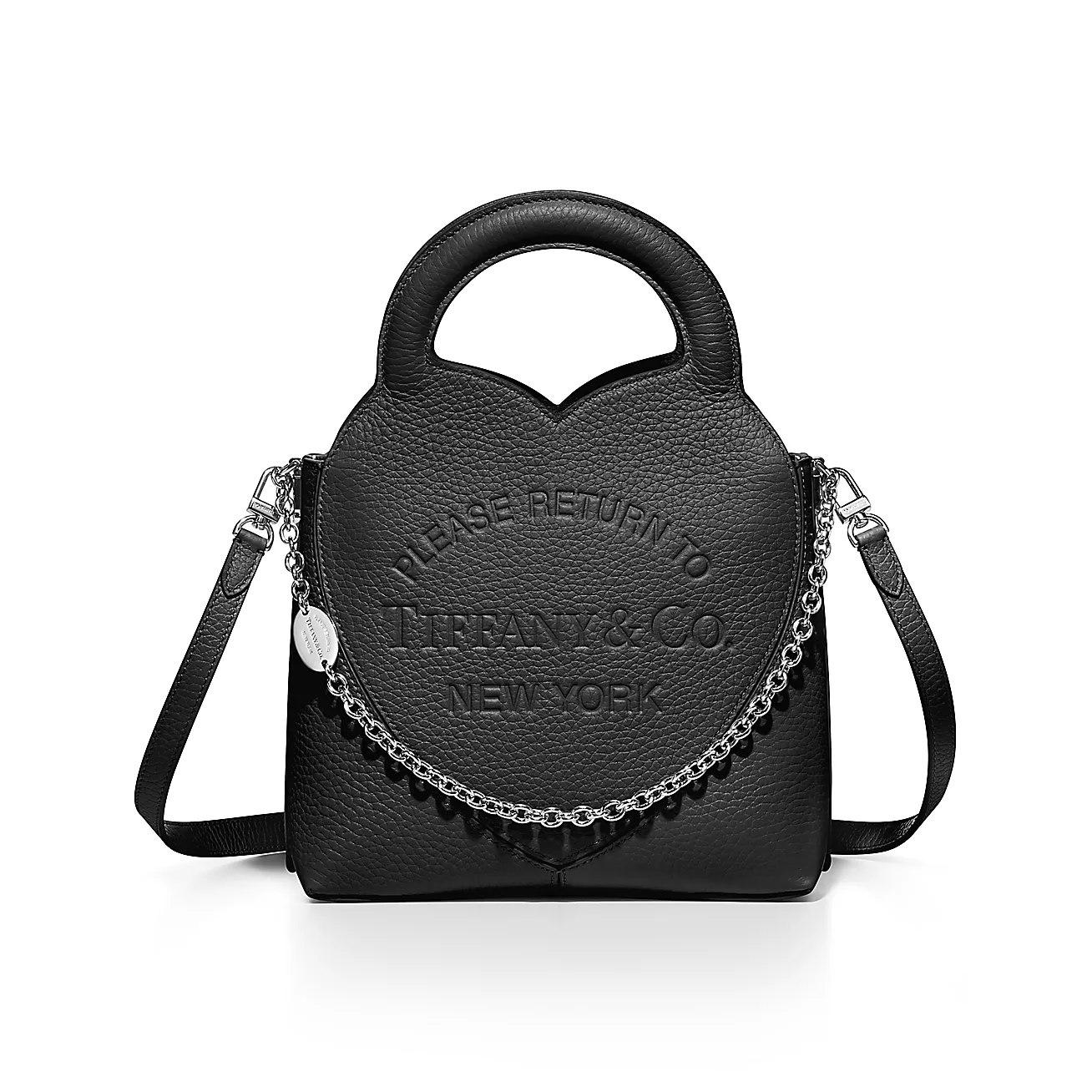 (Photo: RETURN TO TIFFANY MINI TOTE BAG IN BLACK LEATHER)
The heart-shaped Return to Tiffany Mini Bag is created in soft leather and decorated with charms and chain-link accents that pay homage to the brand's legendary gems. It is etched with a characteristic heart symbol. It includes a leather strap option.
One of the house's most recognizable designs served as the inspiration for all of these. With the help of this tiny bag, you may inject some excitement into each day. A zip compartment inside is used to keep necessities. You can also get the Return to Tiffany Mini Tote Bag in different colors and sizes.
Serpenti Forever Bay Shoulder Bag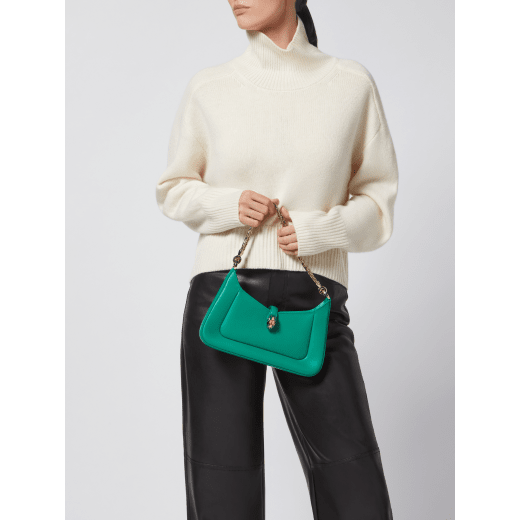 (Photo: MODEL WITH SERPENTI FOREVER BAY SHOULDER BAG)
The Serpenti Forever Bay Shoulder Bag is made of soft yet tempting, vibrant emerald green Metropolitan calf leather. The adaptable style, which adds a fashionable touch to any daytime outfit, has two removable thick snakeskin links and an extra chain piece that can be used to adjust the length of the shoulder strap for various use options.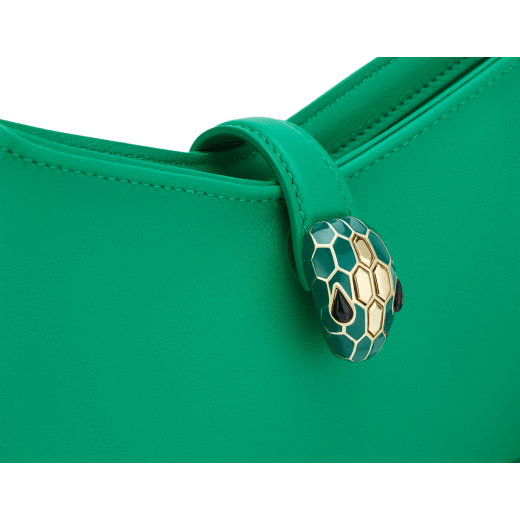 (Photo: SERPENTI FOREVER BAY SHOULDER BAG SNAKEHEAD MAGNETIC CLOSURE)
The famous snakehead magnetic closure, whose alluring scales and style are inspired by Serpenti gems from the 1960s, tops the bag.
The model, which only has one section, is finished with a zippered top clasp, an inside flat open pocket, and the metal Bulgari emblem on the back.
Versace Greca Goddess Shoulder Bag
(Photo: MODEL CARRYING VERSACE GRECA GODDESS SHOULDER BAG)
The Versace Greca Goddess Shoulder Bags are distinguished by the central Greca chain hardware and removable link strap. The Greca Goddess line taps into Versace's adoration for mythology and tradition.
(Photo: VERSACE GRECA GODDESS SHOULDER BAG)
The Versace Greca Shoulder Bag is made in Italy from supple leather and has a roomy inside with a separate slip pocket. This bag has a leather strap that can be adjusted in three carrying positions, the shoulder, crossbody, and hand.
(Photo: THE INTERIOR OF VERSACE GRECA GODDESS SHOULDER BAG)
The many styles in the Greca Goddess line have the same center Greca gold chain clasp and detachable chain strap.
Tom Ford Mini Bianca Velvet Hobo Bag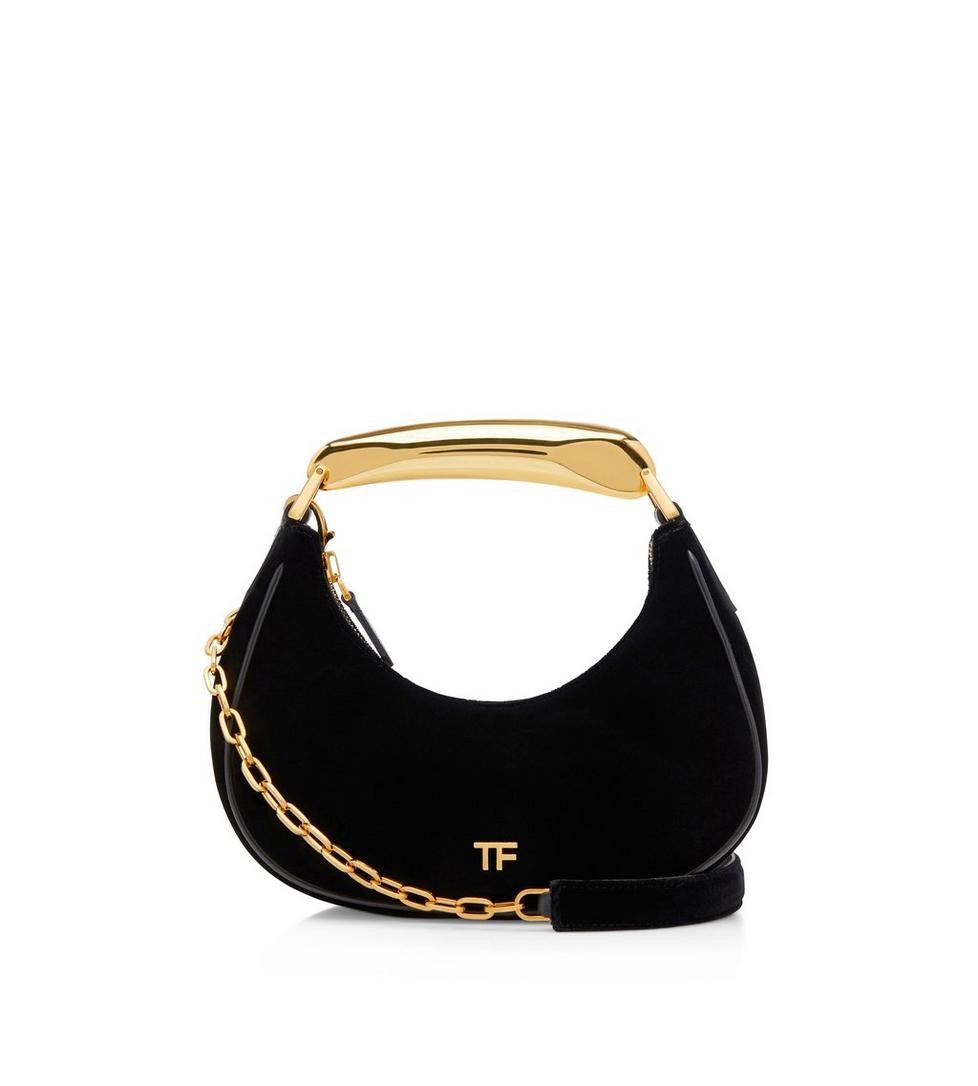 (Photo: TOM FORD MINI BIANCA VELVET HOBO BAG)
The main element of Tom Ford's Bianca Mini Hobo Bag is a gold-toned, sculptured metal handle. The hobo bag also has a gold-tone chain handle that can be worn in three different ways: on the shoulder, as a crossbody bag, at the elbow, or in the hand.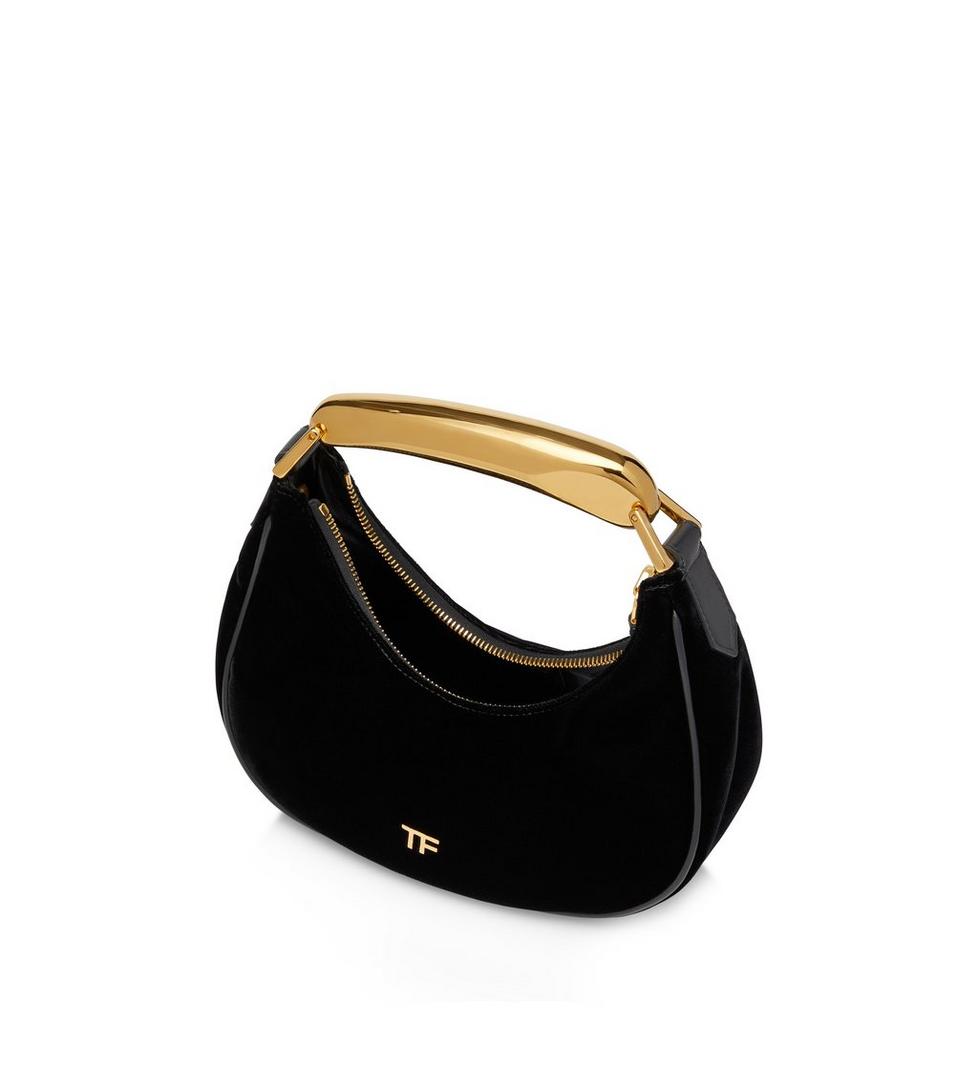 (Photo: INTERIOR OF  THE TOM FORD MINI BIANCA VELVET HOBO BAG)
This single-compartment shoulder bag is available in many different hues and materials, such as metallics and a warm leather version.
Prada Re-Edition 1995 Brushed-Leather Medium Bag
(Photo: PRADA RE-EDITION BRUSHED-LEATHER MEDIUM BAG)
It is distinguished by its exquisite, specific pattern and clean, simple lines. Prada Brushed Medium Leather bag has three inside sections, a central zipper closure, and a classy accent provided by the logo's silver screen printing, a representation of the brand's competence.
(Photo: THE INTERIOR OF THE  PRADA RE-EDITION BRUSHED-LEATHER MEDIUM BAG)
There are two sizes of brush leather bags: medium and small. The small is available in seven colors, including high-shine silver, as opposed to the medium, which is only available in black, white, and red.
What Purpose do Handbags Serve?
When it comes to making a style statement, the importance of handbags cannot be overemphasized. Handbags indicate the level of social status – handbags, be it a clutch or cross body, which are the most noticeable pieces of clothing worn by women when they step out, serve as symbols that let other people know where they belong. 
Handbags are a means of self-expression and a reflection of sophistication and personal style. Ladies all over the world know that handbags are symbolic, and many women crave buying and using them. So why not get any of the aforementioned bags to join these beautiful women today!?!